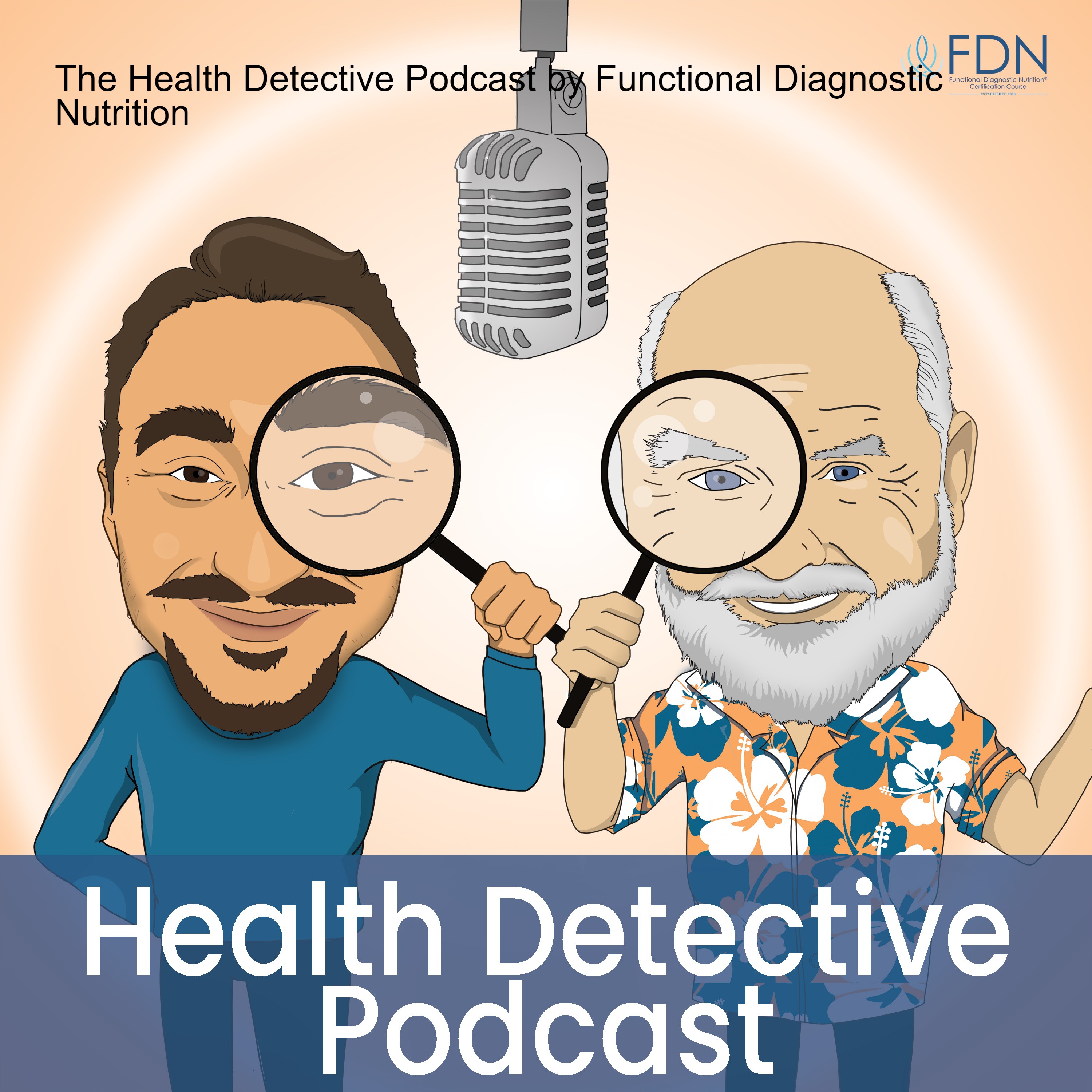 We bring you interviews from people who have conquered the trickiest of health challenges using the Functional Diagnostic Nutrition Philosophy and similar healing modalities. You'll hear from experts who have been through the wringer with their health issues, and yet managed to come out on the other side. If you are interested in natural healing and/or functional medicine, this is the podcast for you! Visit www.functionaldiagnosticnutrition.com to learn more about the Functional Diagnostic Nutrition program.
Episodes
Thursday Feb 16, 2023
Thursday Feb 16, 2023
We have another business episode for all you health detectives out there today, and this time, we're talking about why you need to stop selling one-off sessions.
Whether it's a limiting belief (or two, or three), lack of experience, or a lack of a system, there are many reasons practitioners fall into the trap of selling only one session to their clients. The problem, however, is that when you ask ANY practitioner how long it takes for a client to get better, NONE of them would say that the answer is only one day.
In thie episode, we take both a motivational and practical approach to why you need to be selling your services in the form of a program. It will not only benefit you, but more importantly, it will greatly benefit your clients!
As always, if you have any questions, reach out to us on Instagram @fdntraining. We have real humans answering you (as opposed to chat bots). Just say you heard about us on the podcast!
Evan Transue, AKA Detective Ev, graduated from FDN in 2017. He is co-host of The Health Detective Podcast, owner of Bucks County Light Therapy and Functional Medicine Center, and speaks professionally to middle and high school students about mental health challenges. He has been blessed to speak to over 50,000 students around the country.
Where To Find Ev:
Instagram: @evantransue_
Want To Learn About Functional Medicine And How It Can Help PETS? Then sign up for our free Health Space Unmasked Event! These events happen on the first Saturday of every month, and March 2023 is featuring special guest Dr. Ruth Roberts who will be talking about how to apply functional medicine to your furry friends. Register for the event by going to fdntraining.com/unmasked.
Comments
(3)
To leave or reply to comments, please download free Podbean or
Does that help at all? You can also ask other FDNs for testimonials related to the FDN SYSTEM. There is nothing wrong with sharing a testimonial about the FDN system itself.
Biz school is excellent, so yes, that'll help a ton. I would still offer high ticket from the get go, as it is actually the best way to serve clients. Of course, having testimonials is obviously helpful. To get those testimonials, I'd find friends of family members who want to run the labs (even if they're not crazy about doing a full out FDN thing). They pay for the labs, but you give them 1-3 sessions for free. Then, collect their testimonial afterwards!
So do you recommend doing high ticket 3 to 6 month programs right after we graduate as FDNs given we don't have any testimonials? I'm in the program now and also signed up for the business school so hopefully I'll learn a lot there and feel confident