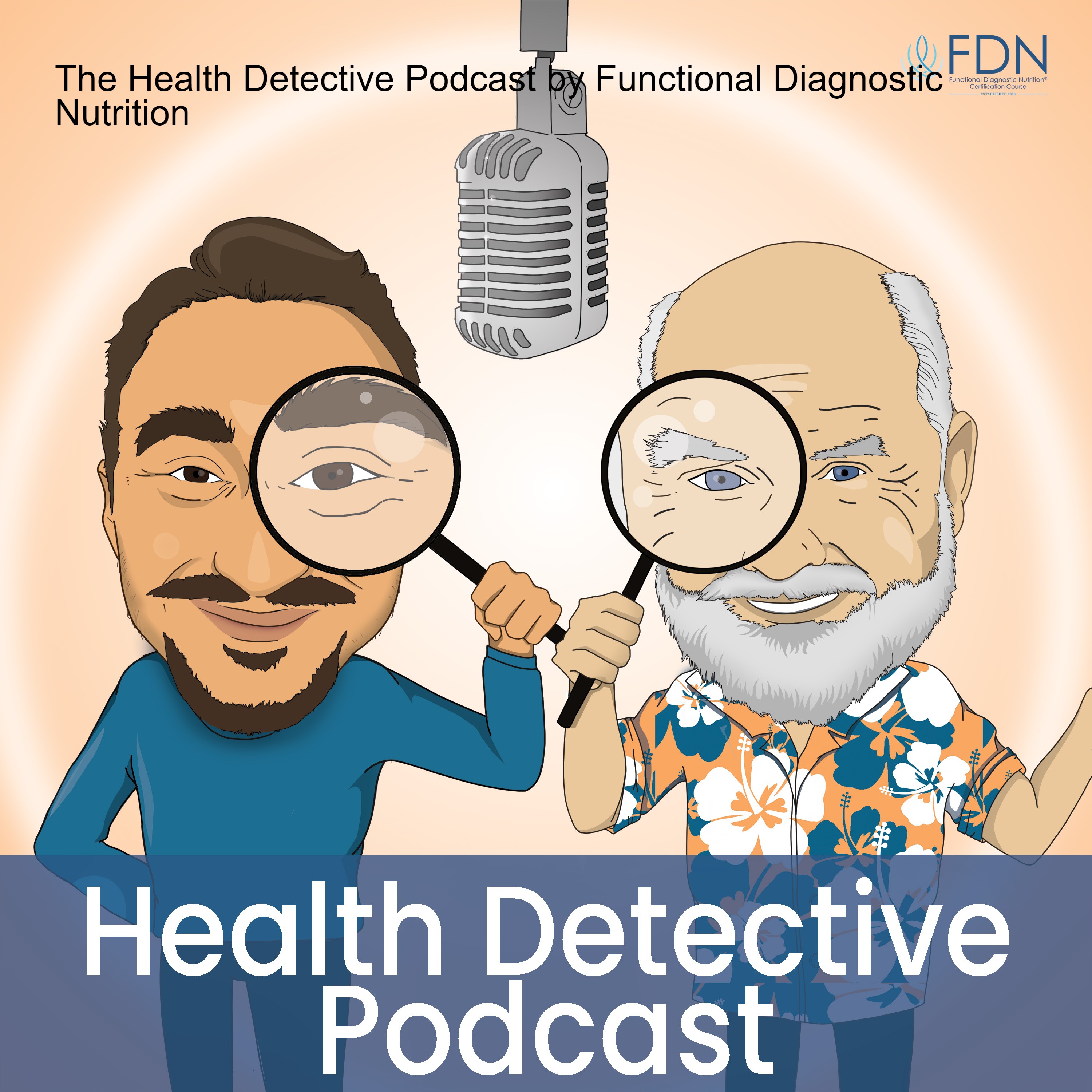 We bring you interviews from people who have conquered the trickiest of health challenges using the Functional Diagnostic Nutrition Philosophy and similar healing modalities. You'll hear from experts who have been through the wringer with their health issues, and yet managed to come out on the other side. If you are interested in natural healing and/or functional medicine, this is the podcast for you! Visit www.functionaldiagnosticnutrition.com to learn more about the Functional Diagnostic Nutrition program.
Episodes
Monday Feb 20, 2023
Monday Feb 20, 2023
Out of the well over 100 interviews that have been done on The Health Detective Podcast, our host, Detective Ev, says this is genuinely one of his favorites of all-time!
Our guest today, Sarah Lohman, came on our show and absolutely poured her heart out. She took us through the actual experience that SO many of those who suffer with chronic health conditions go through in complete silence.
Whether you are someone who has dealt with thyroid issues, or even if you're someone who just wants someone in your life to UNDERSTAND some of the things those who deal with chronic health challenges go through, this is the episode for you.
We thank Sarah so much for coming on and doing what she did.
Where to find Sarah: 
Instagram: coach.sarah.joy
Website: www.Coachsarahjoy.com
Listen to Sarah's podcast episode w/ Reed by clicking here. 
Want to register for our free Health Space Unmasked event to learn how to apply functional medicine to your pets? Head to this page to register now: fdntraining.com/unmasked
Have questions about FDN? Call our team! Go to fdntraining.com/call
Want to try the FDN Course for free? Go to fdntraining.com/tryfdn to try the first part of the course for NO CHARGE! No credit card is required.