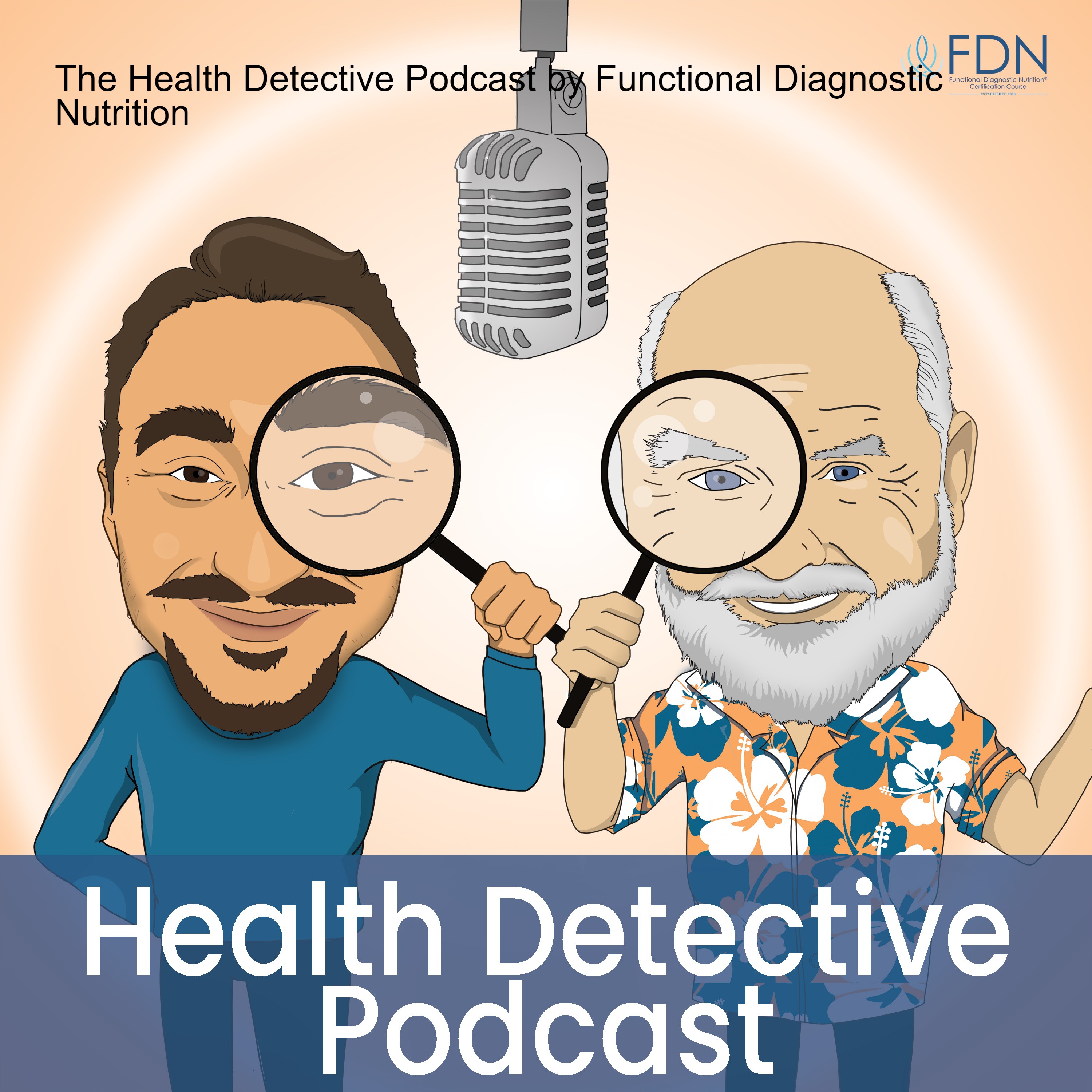 We bring you interviews from people who have conquered the trickiest of health challenges using the Functional Diagnostic Nutrition Philosophy and similar healing modalities. You'll hear from experts who have been through the wringer with their health issues, and yet managed to come out on the other side. If you are interested in natural healing and/or functional medicine, this is the podcast for you! Visit www.functionaldiagnosticnutrition.com to learn more about the Functional Diagnostic Nutrition program.
Episodes
Monday Mar 20, 2023
Monday Mar 20, 2023
Sometimes, mental health issues can be very complex to get under control. However, there are other times where one's mental health issues might be things that an invidiual could EASILY resolve if they just knew what steps to take and what things to look for. After hearing a recent FDN client testimonial, Detective Ev was remind of just how true the latter statement is.
An individual who had been suffering for over 8 years with mental health challenges finally decided to give Functional Diagnostic Nutrition a try. Within just two weeks of his protocol, he was saying that he felt the "best I have felt in 15 years." (Mind you, that's a good chunk of time before his mental health issues even manifested!)
While this is an overall amazing testimonial and happy story, there is one part that can't be ignored- the fact that this client used to struggle with suicidal ideation. When you realize this, you can't help but wonder how many people will struggle with those same types of thoughts and NOT get so lucky as to find help that works for them.
Because of this, our podcast episode today is centered all around leaky gut and mental health. This isn't because leaky gut is the be-all end-all when it comes to our mental health, but rather because it is one of many examples that COULD be a major factor in how one feel's, and yet mainstream medicine has not fully caught up to it yet.
This episode is both educational and inspirational, and practitioner or client alike can get a benefit from it!
About Detective Ev:
Evan Transue, AKA Detective Ev, graduated from FDN in 2017. Prior to finding FDN, him and his mom had suffered with a variety of health challenges for over a decade, including but not limited to severe cystic acne, major depressive disorder, panic disorder, GERD, and Grave's Disease. The FDN system transformed him and his mom's lives so profoundly that all of his work is now centered around spreading it's teachings.
Evan is now the host of The Health Detective Podcast, owner of Bucks County Light Therapy and Functional Medicine Center, and speaks professionally to middle and high school students about mental health challenges. He has been blessed to speak to over 50,000 students around the country and deliver over 500 professional presentations.
Considering becoming an FDN to help people with their mental health? Go to fdntraining.com/call to book a call with one of FDN's Course Enrollment Advisors.