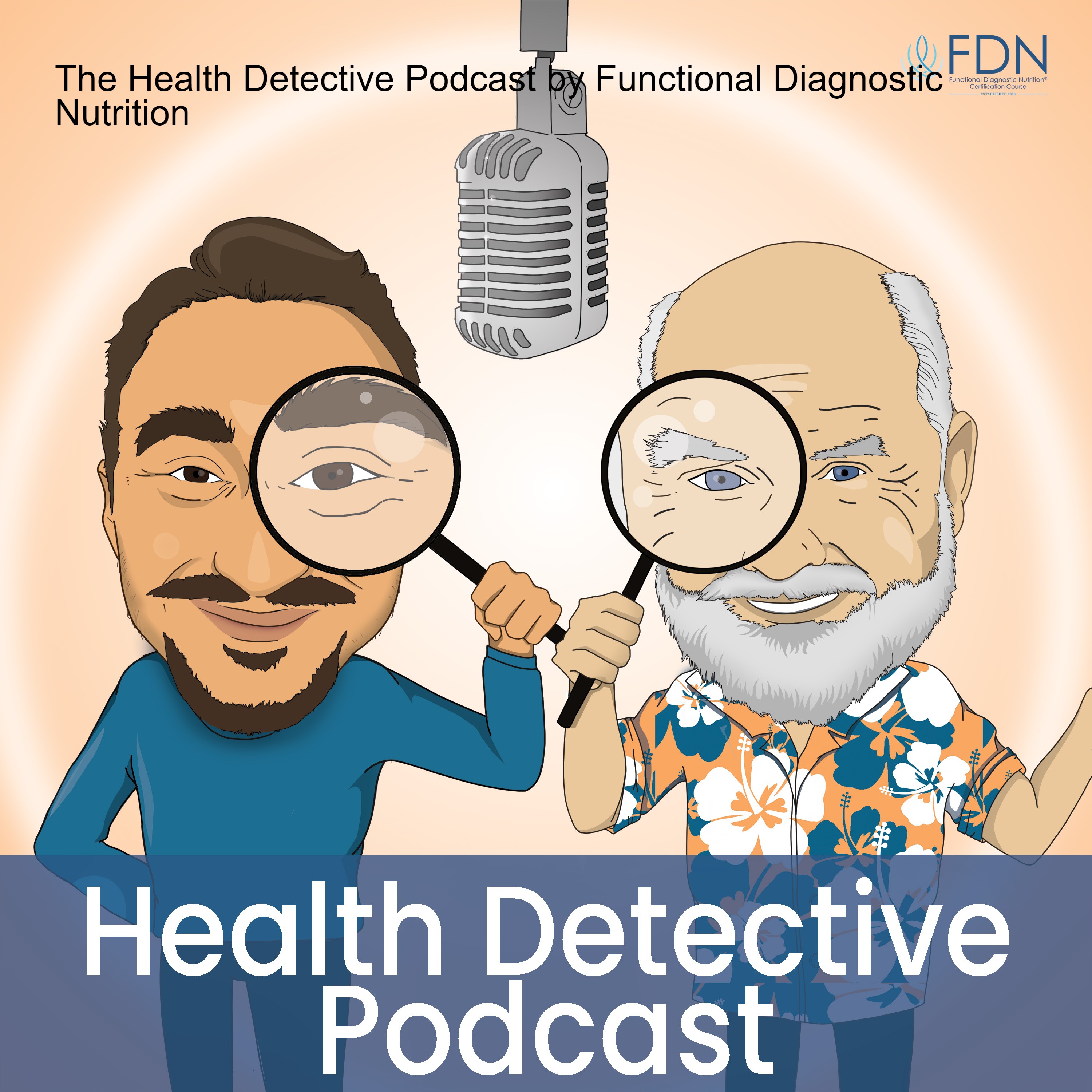 We bring you interviews from people who have conquered the trickiest of health challenges using the Functional Diagnostic Nutrition Philosophy and similar healing modalities. You'll hear from experts who have been through the wringer with their health issues, and yet managed to come out on the other side. If you are interested in natural healing and/or functional medicine, this is the podcast for you! Visit www.functionaldiagnosticnutrition.com to learn more about the Functional Diagnostic Nutrition program.
Episodes
Thursday Mar 09, 2023
Thursday Mar 09, 2023
Today, we are interviewing a super young FDN for The Health Detective Podcast, Johanna Obydke!
Johanna became an FDN-P in December 2022 at only 22 years old. While she may be new to the FDN space, she spent the last 4 years studying Biology and Human Anatomy at Molloy College. Johanna spent this time as a research assistant studying genetic components to Autism. Currently, Johanna focuses on what she knows firsthand - women's reproductive health. As someone who struggled greatly with menstrual related issues and severe acne, she can confidently say lifestyle changes everything. Now, she helps other women manage their periods and supports them with their own skin struggles.
Detective Ev and Johanna talked a lot about severe acne, starting your health coaching biz, women's cycles and more. We hope you enjoy the episode, and as always, you can shoot us a question anytime by DMing us on Instagram @fdntraining. 
Where to find Johanna:
Instagram: @nutritionbyjohanna
Ready to become an FDN like Detective Ev and Johanna? Check out our course curriculum at fdntraining.com/course. Alternatively, you can book a call with one of our Course Advisors at fdntraining.com/call.