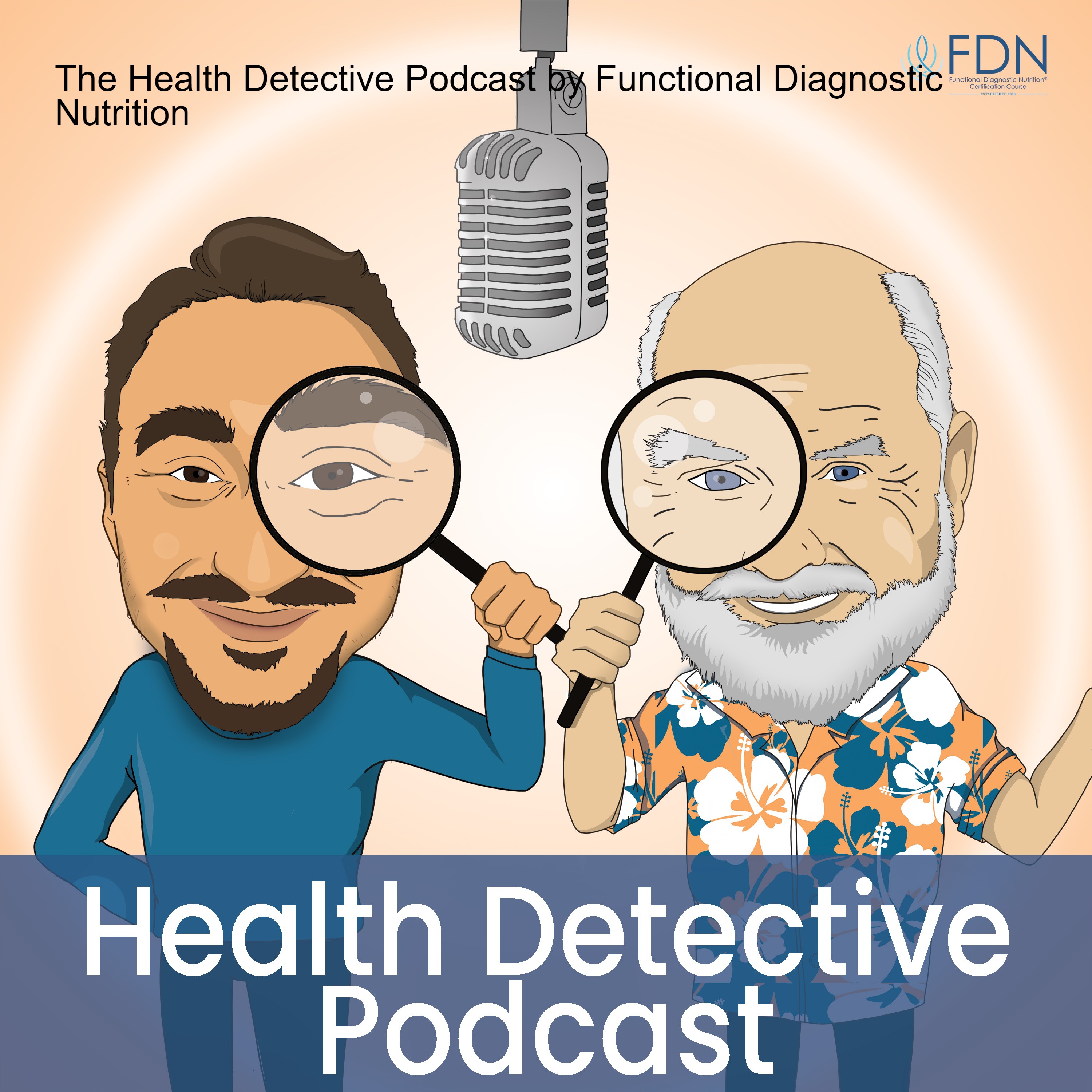 We bring you interviews from people who have conquered the trickiest of health challenges using the Functional Diagnostic Nutrition Philosophy and similar healing modalities. You'll hear from experts who have been through the wringer with their health issues, and yet managed to come out on the other side. If you are interested in natural healing and/or functional medicine, this is the podcast for you! Visit www.functionaldiagnosticnutrition.com to learn more about the Functional Diagnostic Nutrition program.
Episodes
Monday Apr 24, 2023
Monday Apr 24, 2023
Sometimes, our podcast is slightly more based in story. Other times, we really nerd out. This one is DEFINITELY more of the latter, so bring your note book!
Dr. Josh Friedman is a Psychologist by trade who brings multiple decades of experience to our show today. He recognized that many patient's needs were not being properly met early on into his career. Instead of just accepting things as they were, he dedicated himself to studying more and more in order to figure out how he could best serve the people he worked with. Because of his dedication, he has a very unique set perspectives when it comes to dealing with mental health naturally (he even went through FDN)! 
Our main focus for this podcast, though, will be Dr. Friedman's favorite method for supporting individual's mental health: amino acid therapy.
If you haven't ever heard of this before, or even if you just know very little about it, buckle up! This episode will completely change your perspective on how simply you can get those with even severe mental health issues feeling better in a short period of time. 
We hope you enjoy this episode, and ask always, any questions can be asked @fdntraining on Instagram. Just DM us!
**LINK** to the Amino Acid Therapy Chart Dr. Friedman Mentioned:
Click
HERE. 

Passionate about helping those with mental health issues get well and stay well naturally? Functional Diagnostic Nutrition could be a great fit for you! Visit fdntraining.com/call to talk with one of our Course Enrollment Advisors. 
WORK with Dr. Friedman: https://moodhealing.com/
About Dr. Friedman:
Dr. 
Josh
 Friedman earned his doctorate in Psychology from New York University and did post-doctoral training in Psychoanalysis from the Training and Research Institute for Self Psychology (TRISP) in New York City.
After working in the field for a few years, he realized that something was missing from traditional mental health treatment.
Curiosity and a chance meeting led him to discover the world of Nutritional Psychology, which teaches that many psychological issues are caused or made worse by underlying biochemical/nutritional deficiencies.
Along the way he became certified as a yoga teacher, incorporating the emphasis on breathing techniques, meditation and movement into his work, as essential tools for working with mental health at the deepest levels.
To enhance his effectiveness in helping people heal and grow, he became certified as a Holistic Health Counselor at the Institute for Integrative Nutrition in New York and went on to earn a Diploma of Comprehensive Nutrition (Dip.CN) from Huntington College of Health Sciences.
He has been lead to go deeper into the biochemistry of mental health by becoming a Certified Functional Medicine Practitioner, a Functional Diagnostic Practitioner and studying with mental health nutrition greats such as Julia Ross, MA, Dr. Charles Gant, MD, and Dr. William Walsh, Ph.D.
Dr. 
Josh
 started Alternative Mental Health Solution to help people find and fix the ROOT causes of their mental health struggles.