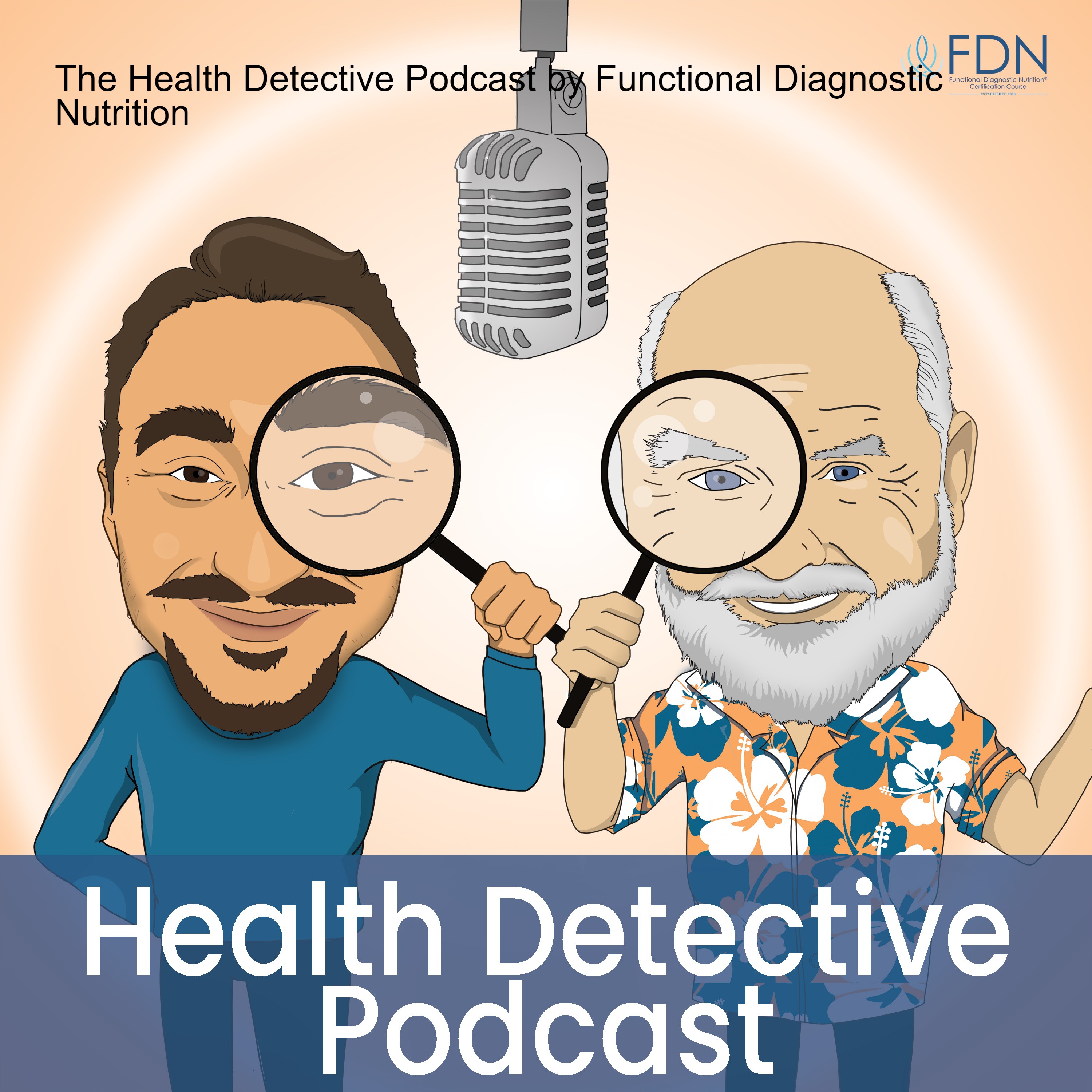 We bring you interviews from people who have conquered the trickiest of health challenges using the Functional Diagnostic Nutrition Philosophy and similar healing modalities. You'll hear from experts who have been through the wringer with their health issues, and yet managed to come out on the other side. If you are interested in natural healing and/or functional medicine, this is the podcast for you! Visit www.functionaldiagnosticnutrition.com to learn more about the Functional Diagnostic Nutrition program.
Episodes
Thursday Feb 23, 2023
Thursday Feb 23, 2023
Isn't getting healthy *kind of* simple in a sense?
Hear us out...
OBVIOUSLY, people that come to us in the world of functional healthcare are some of the sickest of the sick, so, no, it's not that we mean it's literally simple to get healthy. What we mean is that, if you were to ask yourself right now what one or two things you could implement to improve your health, you'd know the answer(s) right away. This is also true when it comes to things like physical fitness, finances, relationships, etc.. 
How is that we are all aware of the things that we COULD do to get better in these areas, and yet we don't immediately do them? The answer is that we are at a certain "level" of our personal development journey which keeps us at a particular place. Once we move to the next level, those habits that we weren't doing all of a sudden become a piece of cake, and there is a new set of habits awaiting for us. 
Since we at FDN know healing chronic health challenges is just as much (if not more) a personal development journey as it is a health journey, we brought on someone who is an expert in the mindset side of things: Kate House!
Kate House is the host of the popular "Live By Design" podcast where she helps people release overwhelm, get unstuck, and take aligned action via habit-based goals. In this episode of The Health Detective Podcast, we discuss her topics like mindset, goal-setting, and how she became a successful entrepreneur with no preivous exerience! 
We hope you enjoy this episode, and make sure to give Kate a follow!
More About Kate:
By day you can find her running around her small town of Gettysburg, PA with her two little boys as a stay-at-home mom and wife to her college sweetheart, and by night, she's the host of The Live By Design Podcast, health coach, educator, meditation enthusiast, slow-but-steady-runner, and creator of her women-focused personal growth group - The LBD Collective. It's her purpose in life to help others release personal-growth overwhelm, get unstuck, and finally take the action to launch you in the direction of your dreams. Together, let's live by design, not default.
Where to find Kate: 
The Live By Design Podcast - Cick
HERE
!
Instagram: @mskatehouse
Free month of LBD Collective Membership for our community - mention FDN!
Want to learn about how Functional Medicine can help your PETS!? Join us for March's Health Space Unmasked event, a recurring event hosted on the first Saturday of every month. It's free to join, and March 2023's topic is all about pets with Dr. Ruth Robets. You can register here: fdntraining.com/unmasked
Looking to become a Functional Diagnostic Nutrition Practitioner to serve your clients at the highest level? Check out our course curriculum at fdntraining.com/course.