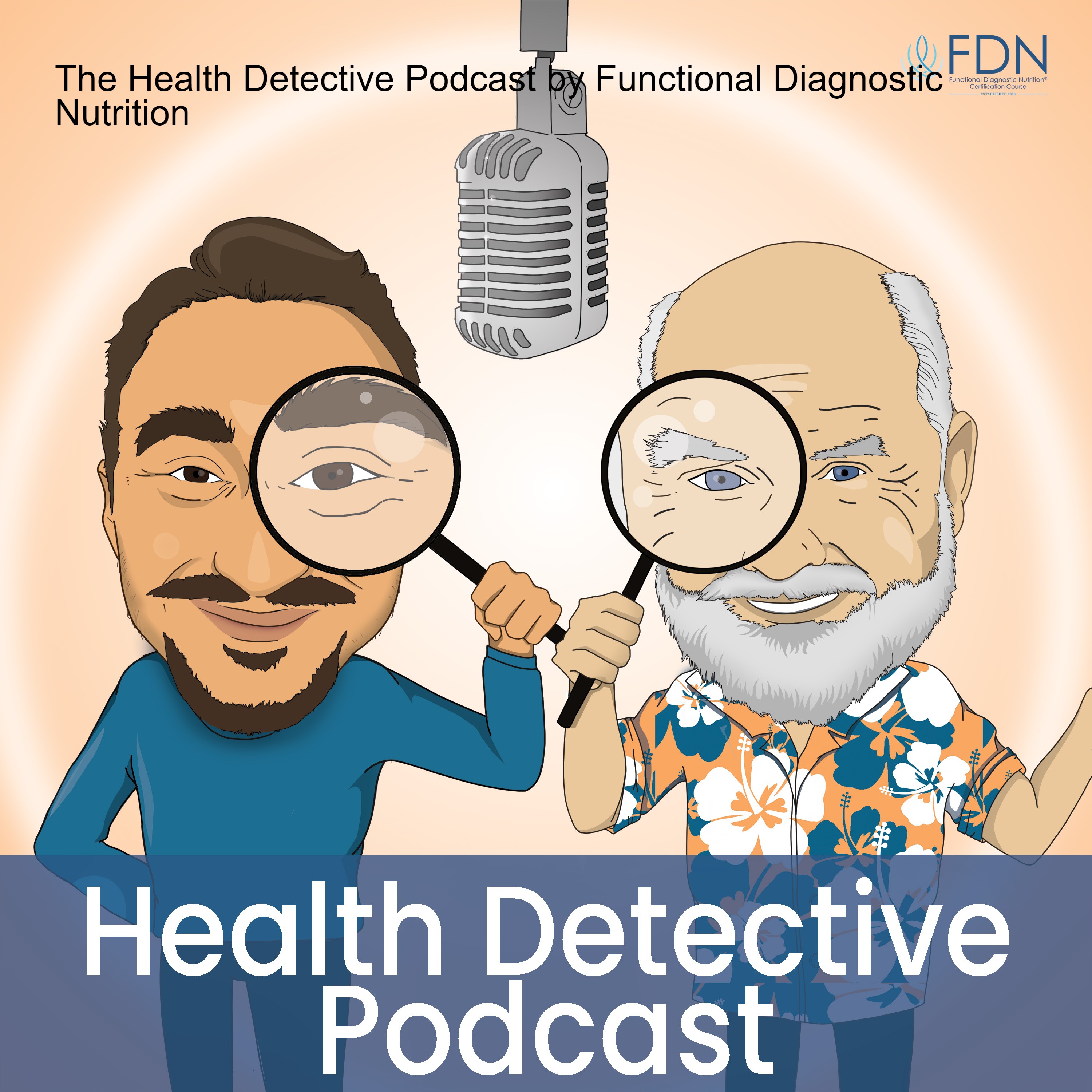 We bring you interviews from people who have conquered the trickiest of health challenges using the Functional Diagnostic Nutrition Philosophy and similar healing modalities. You'll hear from experts who have been through the wringer with their health issues, and yet managed to come out on the other side. If you are interested in natural healing and/or functional medicine, this is the podcast for you! Visit www.functionaldiagnosticnutrition.com to learn more about the Functional Diagnostic Nutrition program.
Episodes
Thursday Nov 03, 2022
Thursday Nov 03, 2022
Looking for an AWESOME, outdoor-oriented functional health event to attend before the year ends? Have you ever wondered why IV nutrients are so much more expensive (and if they're worth it)? If you answered yes to any of these, then this is the podcast for you!
For the first time ever, Detective Ev is talking with two guests at the same time, Baldomero Garza and Jonathan Mendoza. Baldo and Nurse Doza run a lounge/health bar in Austin, TX where people can actually come to hang out, get work done, and talk to people about health on a deeper level. In addition, they are apart of the team running the How Do You Health Festival in Austin, TX (December 2nd - 4th).
This episode is HIGH energy, tons of fun, and plenty educational all at once. Click the link in our bio to listen now!
Where to find Baldo and Nurse Doza:
Provided links:
www.mswlounge.com
www.idovitamins.com
IG - @mswlounge
Where to follow the How Do You Health Festival:
www.howdouyouhealthfest.com
IG - @howdoyouhealth
**PLEASE NOTE: We aware of the glitch in the discount link. Please check back here in 36 hours and we will have it posted.**
Considering becoming an FDN practitioner?
Visit fdntraining.com/tryfdn to try the course for free!