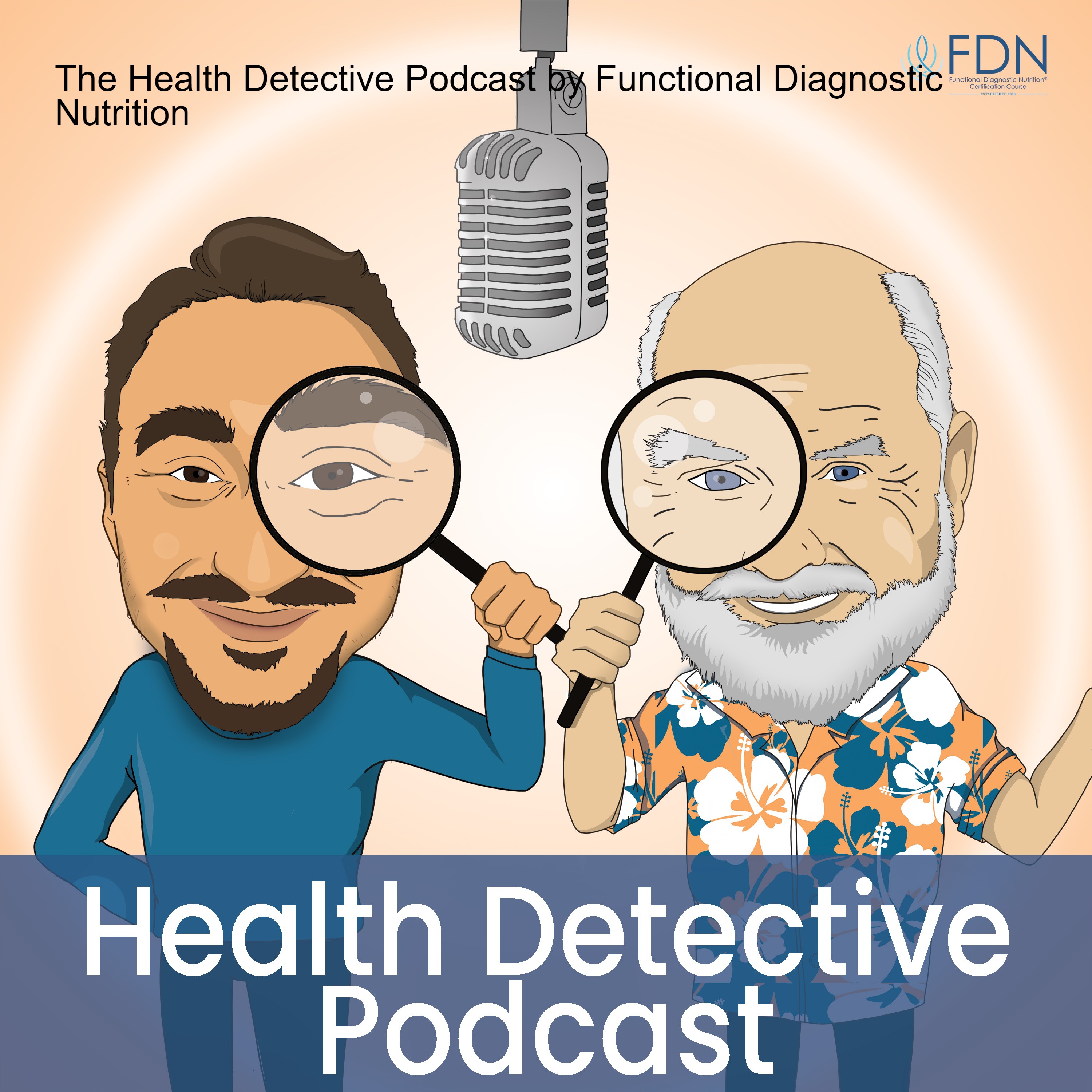 We bring you interviews from people who have conquered the trickiest of health challenges using the Functional Diagnostic Nutrition Philosophy and similar healing modalities. You'll hear from experts who have been through the wringer with their health issues, and yet managed to come out on the other side. If you are interested in natural healing and/or functional medicine, this is the podcast for you! Visit www.functionaldiagnosticnutrition.com to learn more about the Functional Diagnostic Nutrition program.
Episodes
Sunday Sep 11, 2022
Sunday Sep 11, 2022
Do you sometimes hear the stories on this podcast, and worry that maybe you don't have what it takes to become an FDN? You're not worried about the health information, as you know that's where you shine. What you ARE worried about, though, is what to do in the world of business and starting your own FDN practice.
Well, if you're worried about these things, GOOD NEWS! At FDN, we have you covered. And in this episode, we're talking to Jennifer Woodward, Executive Director of AFDNP, and creator of the FDN Business School!
If you have any questions after this episode, you can always reach out to Detective Ev by going to our Podbean and leaving a comment. If you're interested in seeing more about AFDNP but are not yet in FDN yet, go to fdntraining.com/graduate for a sneak peak.
About Jennifer: In addition to being the Executive Director of AFDNP, Jennifer Woodward is a certified Functional Diagnostic Nutritionist and a Board Certified Functional Wellness Coach currently pursuing her Master's degree in Integrative Nutrition. She was recently a quarter-long guest lecturer in graduate Endocrinology at Parker University and also completed a three-month long internship with the incredible Dr. Kyrin Dunston, getting hands-on training in women's hormones. She loves to be active with her four kids and play Ultimate Frisbee with her squad.
Where to find Jennifer:
www.jenniferwoodwardnutrition.com
Looking for Jennifer's hormone episode? Click here: https://podcasts.apple.com/us/podcast/why-you-cant-supplement-your-way-to-good-hormones-w/id1547734801?i=1000558220493
Looking for Jennifer's first episode on The Health Detective Podcast where she shares her full story? Click here: https://podcasts.apple.com/us/podcast/7-women-s-hormones-and-healthy-periods-w-jennifer/id1547734801?i=1000506820277
Interested in learning more about AFDNP and Biz School? You don't have to be enrolled to check it out! Go to fdntraining.com/graduate to learn more about these programs now.