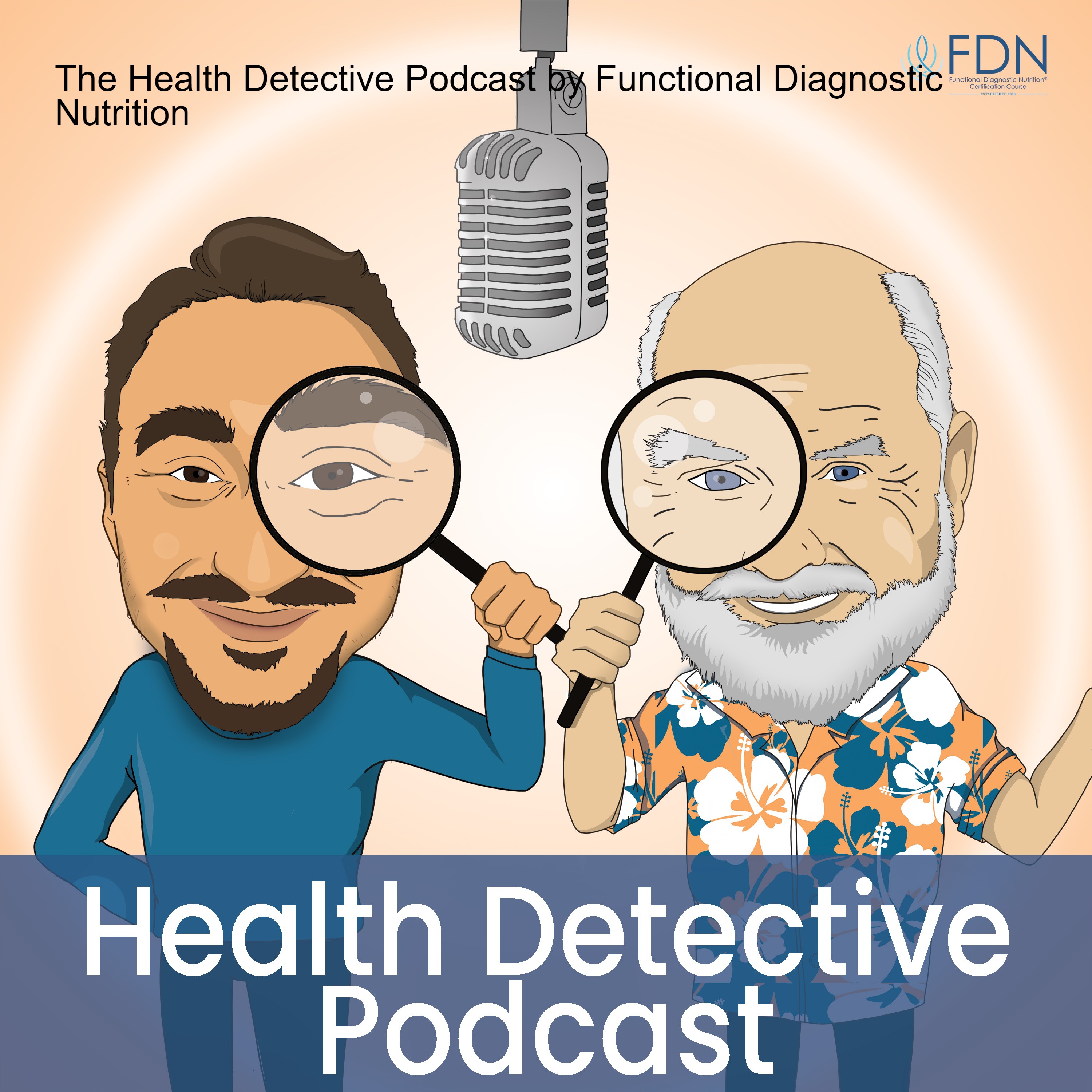 We bring you interviews from people who have conquered the trickiest of health challenges using the Functional Diagnostic Nutrition Philosophy and similar healing modalities. You'll hear from experts who have been through the wringer with their health issues, and yet managed to come out on the other side. If you are interested in natural healing and/or functional medicine, this is the podcast for you! Visit www.functionaldiagnosticnutrition.com to learn more about the Functional Diagnostic Nutrition program.
Episodes
Thursday Apr 20, 2023
Thursday Apr 20, 2023
You asked, and we listened! We brought on an FDN client to tell their story and share their results.
Recently, it's been suggested by quite a few people that we should start highlighting some individuals who have worked directly with FDNs, as opposed to those who are actually in the health space as practitioners. We thought this was a great idea, and will likely continue to do this in the future, too. For today, though, we brought on Lucas Wolfe, a gentleman who suffered with rather severe mental health issues starting in his late teens.
For almost a decade, Lucas was getting help for his issues through western medicine. Western medicine actually DID help him to a significant degree, but he always knew in the back of his head that he'd ideally like to not rely on medications if he didn't have to. Because of this, he finally gave functional medicine a chance. It's a good thing he did, too, because when you hear how quick the results occurred, you'll be shocked in the best way possible!
A huge thank you to Lucas for coming on and sharing his story when he has nothing to gain from it other than helping others. Those are the BEST types of people. We hope you enjoy this episode :).
About Lucas:
Lucas is currently an engineer, but has also worked as a mental health speaker. He is the author of "My Perfect Life: How Depression Almost Ended It and How I Found Purpose Through Pain". 
Want to help your clients get results like Lucas? Then you should become a certified FDN and join our community! Go to fdntraining.com/course to read more about what you'll learn in the program.
Interested in Lucas' book? Click here to order now.