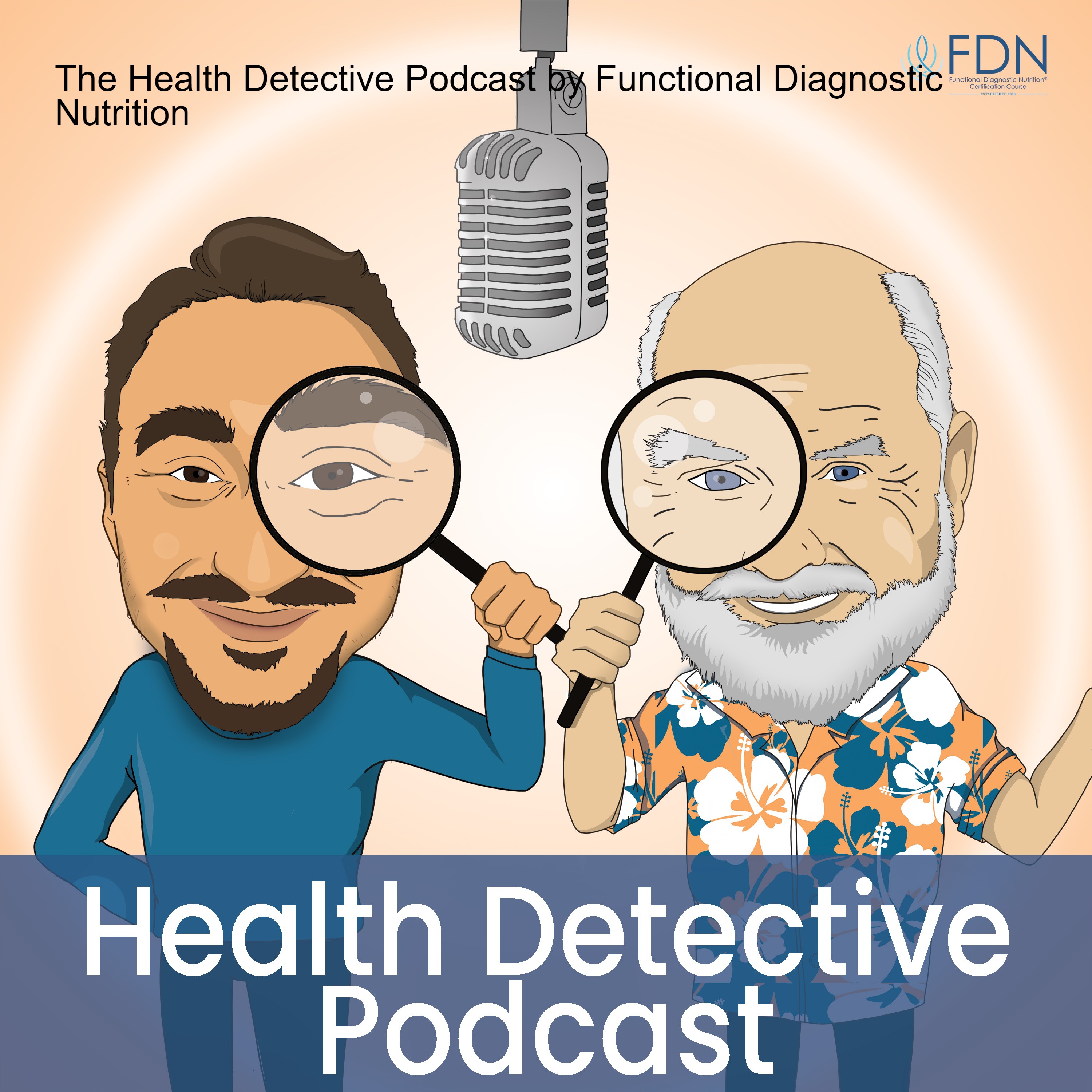 We bring you interviews from people who have conquered the trickiest of health challenges using the Functional Diagnostic Nutrition Philosophy and similar healing modalities. You'll hear from experts who have been through the wringer with their health issues, and yet managed to come out on the other side. If you are interested in natural healing and/or functional medicine, this is the podcast for you! Visit www.functionaldiagnosticnutrition.com to learn more about the Functional Diagnostic Nutrition program.
Episodes
Sunday Aug 14, 2022
Sunday Aug 14, 2022
Today we have a special guest, and it's not just because of his knowledge in functional health and mobility!
Dr. Ben Torres is a good friend of Detective Ev's, and in a sense, he's one of the main reasons Ev is even a podcaster! More importantly, he is a doctor of Physical Therapy who greatly appreciates what we do at FDN, and has run the labs himself for his own health challenges.
On this episode, we'll briefly touch on some of the health challenges Dr. Torres has went through, and then we'll spend the rest of the time focusing on tips and tricks those of us who work from home can do to make sure we are covering mobility in our health plan. 
About Ben:
Ben Torres is a doctor of Physical Therapy, owner of 180 Body at Home Rehab, and creator of the Online Doctor's Academy, a program where he helps other health care practitioners learn how to get their business successfully online!
Where to find Ben:
https://www.instagram.com/benjamintorresdpt/?hl=en
(@benjamintorresdpt)
Ready to try the FDN course and do work you love? Go to fdntraining.com/tryfdn to try the beginning of the course for free. No credit card is required!