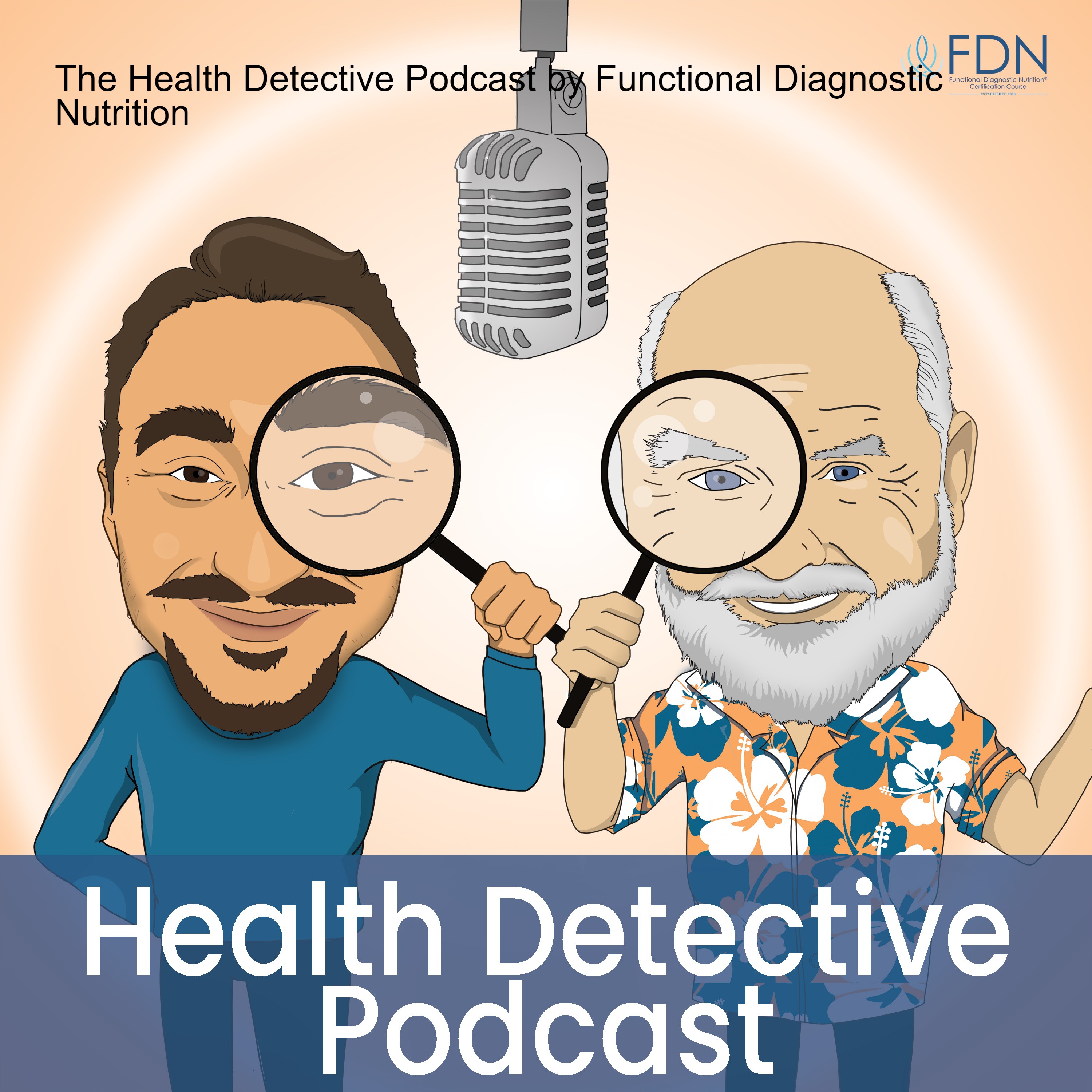 We bring you interviews from people who have conquered the trickiest of health challenges using the Functional Diagnostic Nutrition Philosophy and similar healing modalities. You'll hear from experts who have been through the wringer with their health issues, and yet managed to come out on the other side. If you are interested in natural healing and/or functional medicine, this is the podcast for you! Visit www.functionaldiagnosticnutrition.com to learn more about the Functional Diagnostic Nutrition program.
Episodes
Thursday Nov 10, 2022
Thursday Nov 10, 2022
Even if you tried, it's very likely that you wouldn't be able to count the number of times you've been advertised a potion or lotion for your skin. The market is so saturated, in fact, that you've probably learned to completely tune these types of ads out. Our point in mentioning that is, like you, we approach any skincare company with an appropriate level of skepticism until we see evidence that they are ACTUALLY different.
The good news is, our friends at Young Goose are about as great as they come!
Our guest today on The Health Detective Podcast, Amitay Eshel, is an entrepreneur in the biohacking and beauty fields. He has held executive roles in the health, wellness, and beauty industry for over a decade, as well as being a business development consultant in that space. As co-founder and CEO of Young Goose, the biohacking skincare company, and host of Young Goose's Biohacking Beauty podcast, Amitay has been making waves in his industry through education and innovation. Young Goose embodies his two passions, performance optimization, and skin health, with products that boost the functions of natural rejuvenation processes in the skin.
Unlike the ingredients that attempt to TREAT specific skin conditions, Amitay's company approaches skincare in a much more holistic fashion: by activating the natural processes the skin was meant to perform. This podcast will give you an entirely different outlook on how we can address skin conditions!
Where to find Young Goose:
IG: @young_goose_skincare
Website: www.younggoose.com
Podcast: Biohacking Beauty Podcast
Considering going through FDN, but not quite sure what you'll learn? Our new resource allows you to see our entire course curriculum with a simple click of a download button! Head to fdntraining.com/course to get the free download now.
Want to actually try the FDN course to see if you'll like it? Then head to fdntraining.com/tryfdn to try the course for free! No credit card is required.