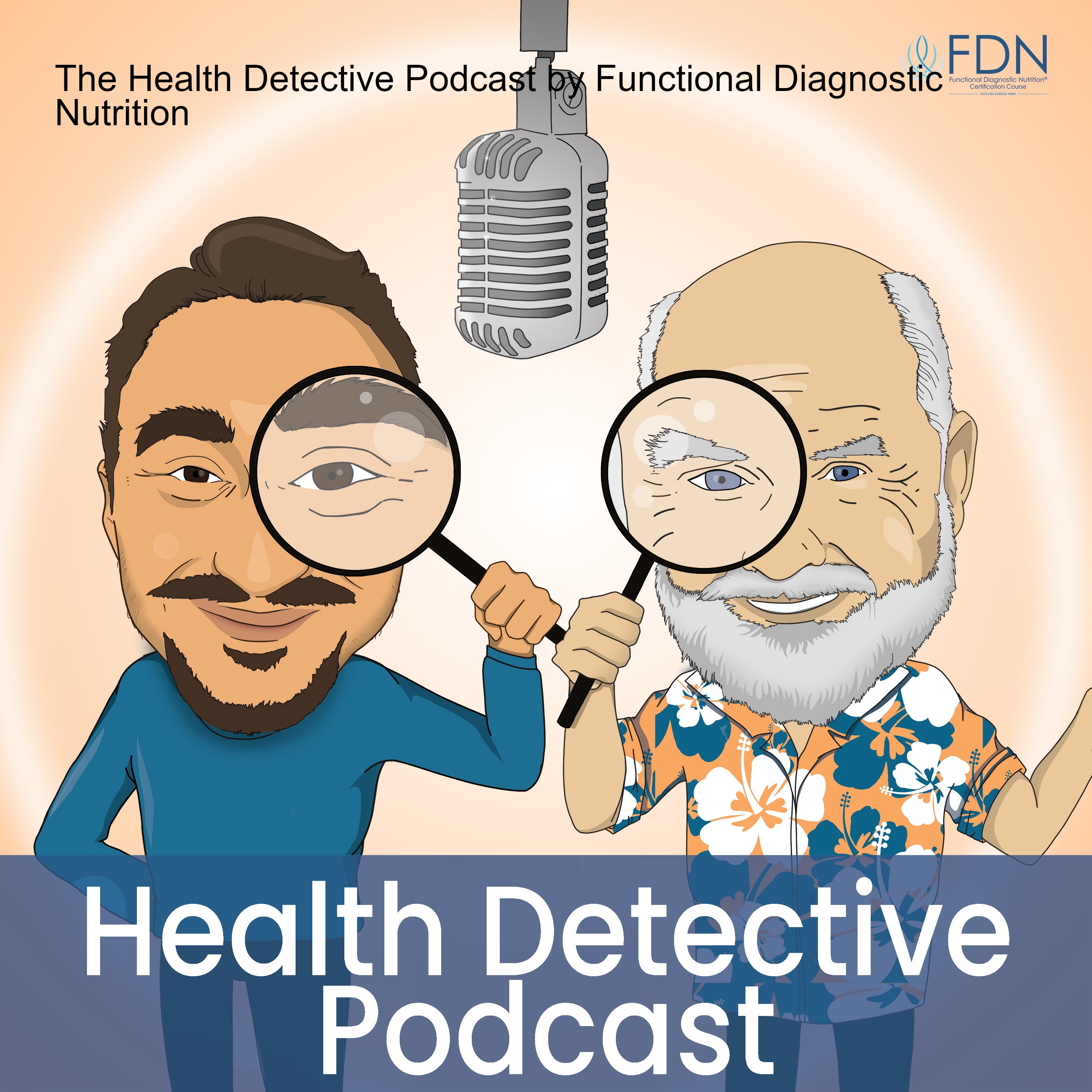 We had the pleasure of hosting our guest today, Kimberly Boehm, on our first ever LIVE interview for The Health Detective Podcast! Of course, we wanted to make sure our podcast audience still got to hear this awesome story of how Kim went from brand new FDN to having a full-time practice in less than a year!
About Kim:
Kim attended Arizona State University and Mayo Clinic where she studied Nutrition, Sleep, Mindfulness, Physical Activity, Sustainability and Whole Person Well Being. After completing work at ASU and Mayo Clinic, Kim went on to study Mindful Based Stress Reduction at Duke University and Humanities at Harvard. She returned to the Duke's IM in 2020 completing the Integrative Health Coach Professional Training. In August 2021, Kim graduated as a FDN-Practitioner and is now board certified through the American Association of Drugless Practitioners. After completing her FDN Practitioner work, she was accepted into the doctoral program with IIOM and will be come a Doctor of Naturopathic Medicine by the end of 2022.
Prior to her own practice, Kim was a nurse with HCA for a number of years working both in both Family Practice and OB-GYN offices.
Kim is the founding member of Functional Health Group located in Ashland, VA. She resides in Ashland, VA with her husband, Ed, a commodity lumber trader for the last 28 years. They have 3 children, 4 grandchildren, 1 dog and of course, Bobo the fish.
Kim practices what she preaches. She is 57 years old, in exceptional health, takes no medication and maintains healthy weight at the low end of the normal scale for her height. She is passionate about educating others about FDN and the D.R.E.S.S. for Health Success®; Protocols for optimal health so they can live the life they desire.
Where to find Kim:
Website: functionalhealthgroup.org
Instagram: @functionalhealthgroup
Ready to start the FDN course? Head to fdntraining.com/tryfdn to start the course completely for free!