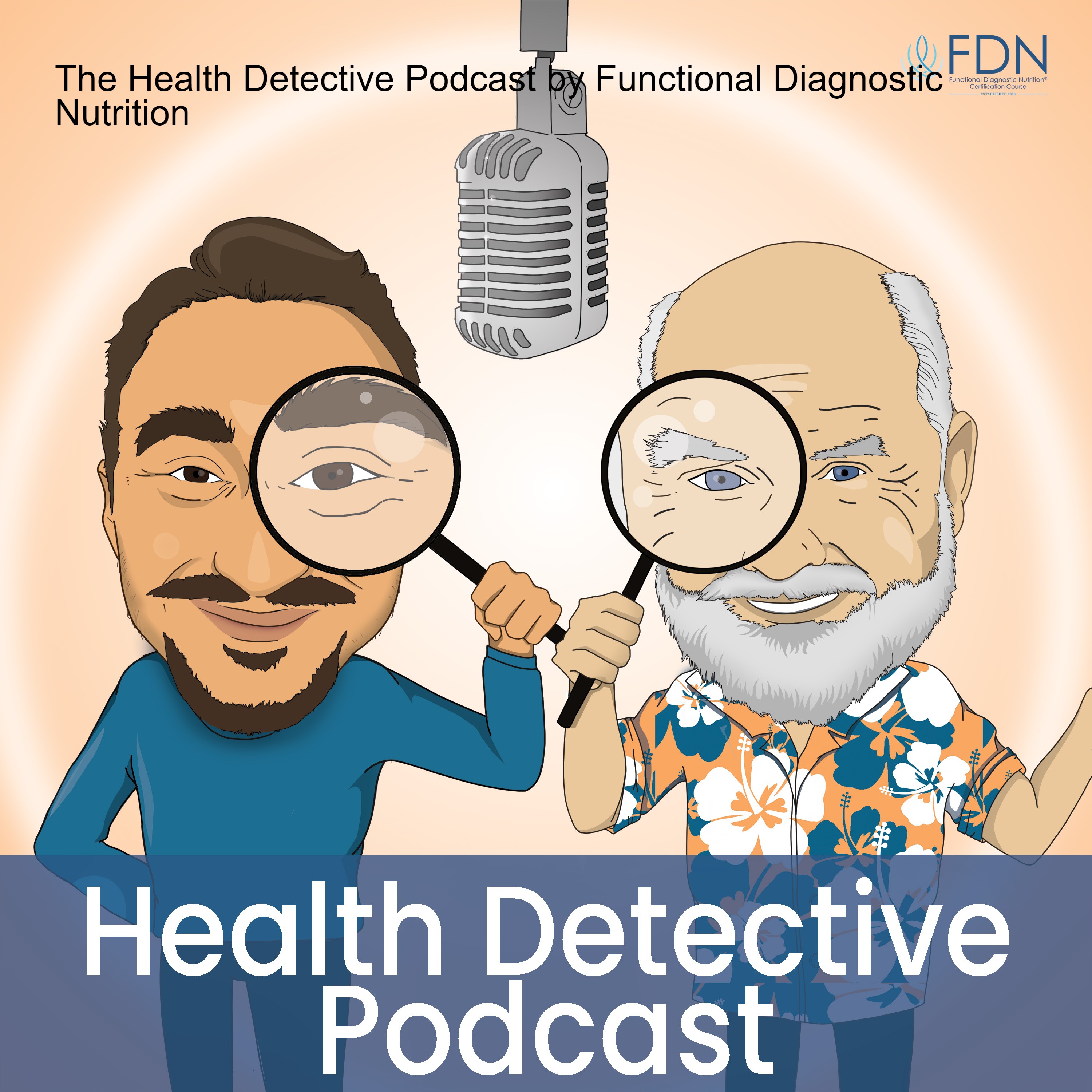 We bring you interviews from people who have conquered the trickiest of health challenges using the Functional Diagnostic Nutrition Philosophy and similar healing modalities. You'll hear from experts who have been through the wringer with their health issues, and yet managed to come out on the other side. If you are interested in natural healing and/or functional medicine, this is the podcast for you! Visit www.functionaldiagnosticnutrition.com to learn more about the Functional Diagnostic Nutrition program.
Episodes
Thursday Mar 30, 2023
Thursday Mar 30, 2023
You guys are going to get a 2 for 1 in today's episode of The Health Detective Podcast, and that's all because our guest, Brianne Gates!
Brianne is not only a certified Functional Diagnostic Nutrition Practitioner with an INCREDIBLE story of healing, but in addition, she is one of our Course Enrollment Advisors who can help answer any and all questions you have about pursuing the Functional Diagnostic Nutrition Certification Program.
In this episode, you'll not only hear about some of the more FAQs when it comes to who should take the FDN course, but you'll also get to learn about how Brianne resolved depression, bipolar disorder, undiagnosed lyme disease, and much more!
About Brianne:
Brianne is a Functional Diagnostic Nutrition Practitioner, Ayurveda Counselor, Certified Herbalist and Yoga Teacher. For most of her life Brianne suffered from chronic illness and crippling depression. However her determination to find recovery from these debilitating illnesses lead her on a journey to healing herself of Bipolar Disorder, Lyme Disease, Fibromyalgia and Irritable Bowel Disorder.
The world of wellness became her oyster and she had 13 year career in the Natural Products industry as an educational representative for two world-renowned nutritional supplement companies, New Chapter & Life Extension. She is a nutritional supplement expert and is intensely passionate about teaching people how to recover their youthful expression of mind, body and spirit.
Want to book a call now with Brianne or Detective Ev? Head to fdntraining.com/call to get on one of their schedules.
Where to find Brianne: