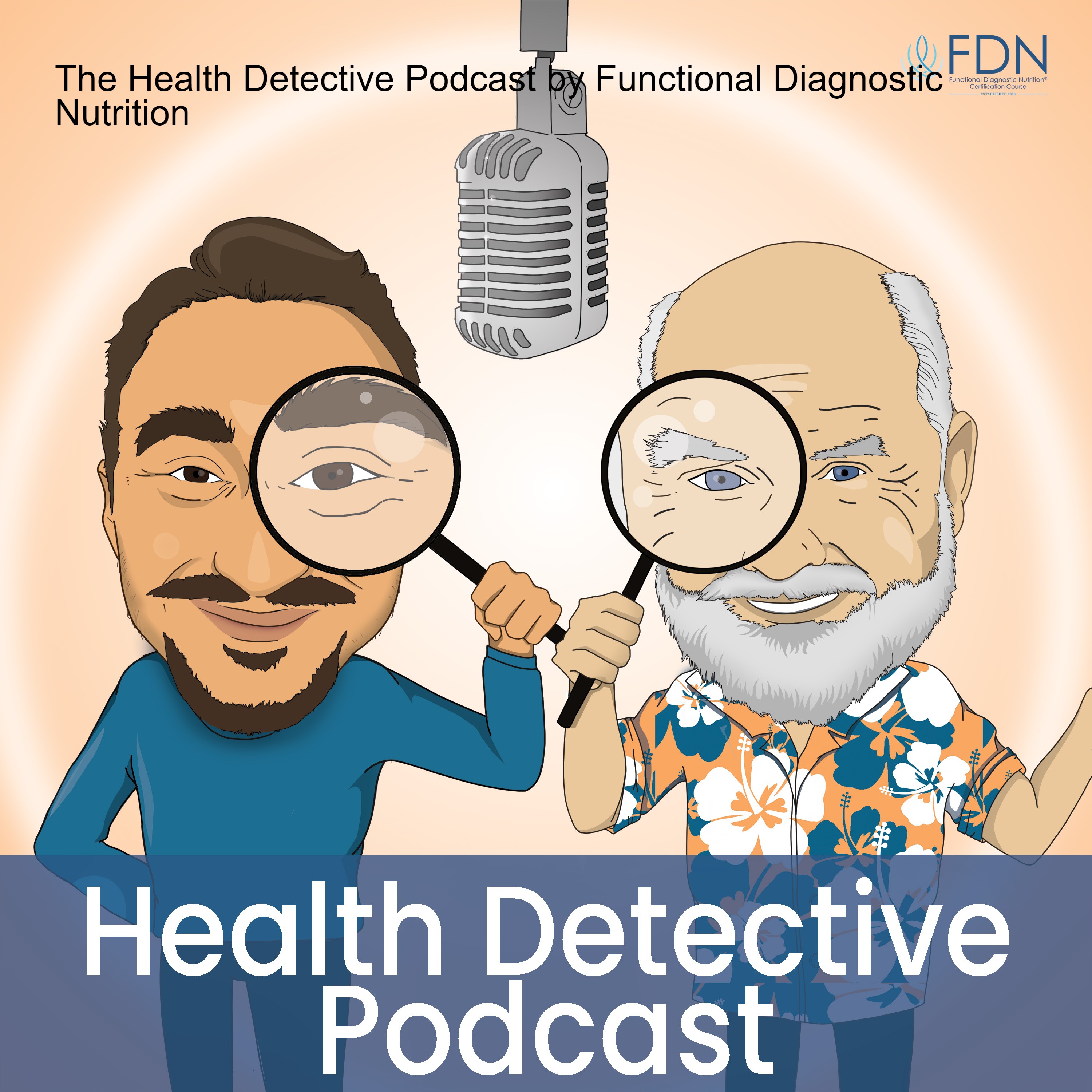 We bring you interviews from people who have conquered the trickiest of health challenges using the Functional Diagnostic Nutrition Philosophy and similar healing modalities. You'll hear from experts who have been through the wringer with their health issues, and yet managed to come out on the other side. If you are interested in natural healing and/or functional medicine, this is the podcast for you! Visit www.functionaldiagnosticnutrition.com to learn more about the Functional Diagnostic Nutrition program.
Episodes
Thursday Jun 08, 2023
Thursday Jun 08, 2023
Is it really possible that the Functional Diagnostic Nutrition certification program is as good as creating careers as it is solving complex health issues? The answer is absolutely YES, and graduates like Kim prove that for us every day.
Kim Del Castillo, FDNP, had been homeschooling her kids while also dealing with VERY annoying health symptoms such as IBS. She even said to us in this episode that it got bad enough to where she couldn't go ANYWHERE without knowing where the bathroom was/would be.
Nowadays, her kids are older and Kim has never felt better. She has a thriving FDN practice, works the hours she wants to, and best yet, she's making a real impact helping people!
Thank you so much to Kim for leading by example and showing others what is possible with the FDN system. We also appreciate how transparently and openly you shared your story, as THAT is what others truly relate to and benefit from 🙂.
Want to hear from TOP FDNs and learn about the course in our interactive Summer Open House Event? Go to fdntraining.com/summer to register now for FREE!
Want to talk to a Course Enrollment Advisor directly? Go to fdntraining.com/call to book a call now.
Where to find Kim:
Website: www.luxhealthstyle.com
IG: @instagram