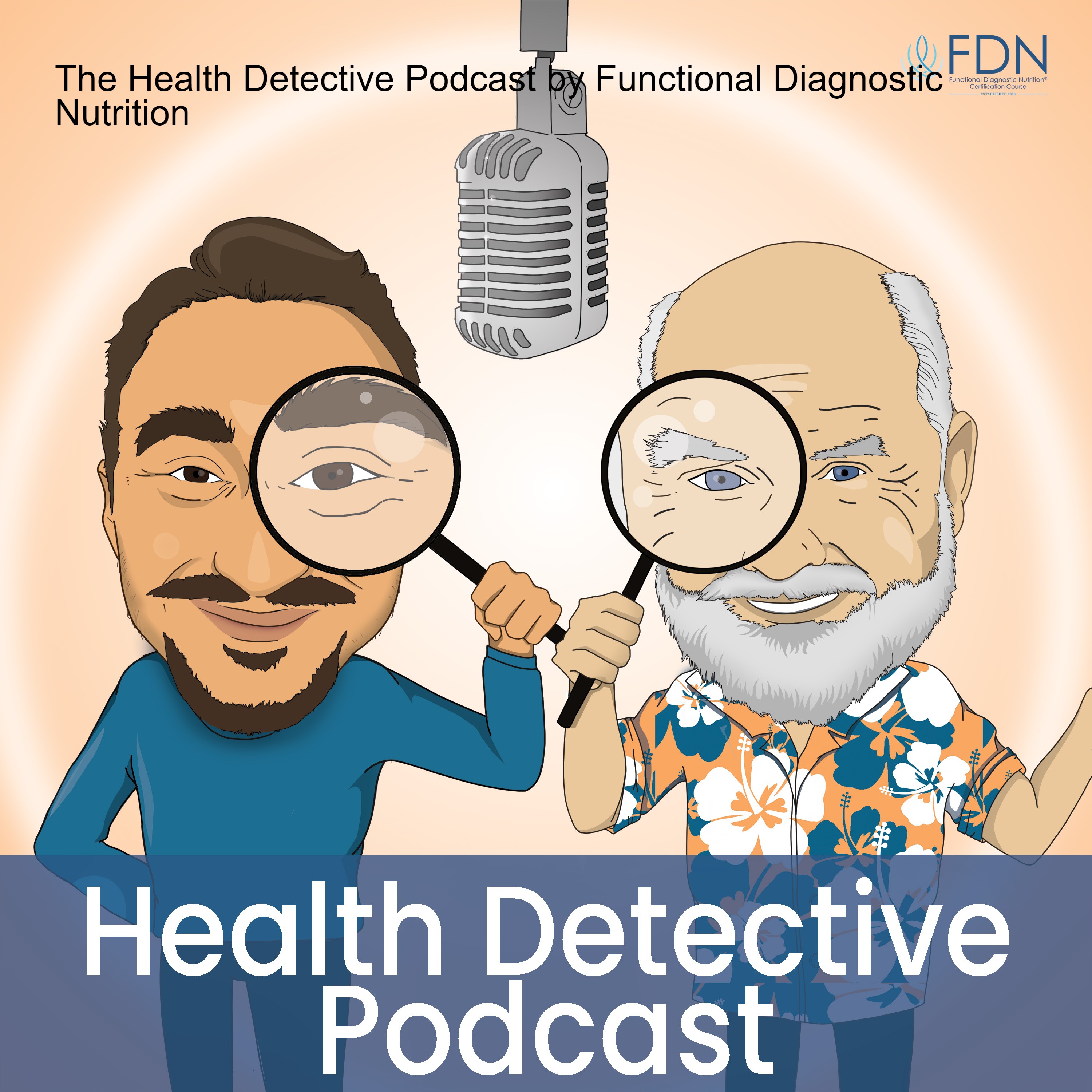 We bring you interviews from people who have conquered the trickiest of health challenges using the Functional Diagnostic Nutrition Philosophy and similar healing modalities. You'll hear from experts who have been through the wringer with their health issues, and yet managed to come out on the other side. If you are interested in natural healing and/or functional medicine, this is the podcast for you! Visit www.functionaldiagnosticnutrition.com to learn more about the Functional Diagnostic Nutrition program.
Episodes
Thursday Mar 23, 2023
Thursday Mar 23, 2023
Due to overwhelming demand, we are SO excited to be bringing on the first guest to ever talk about funcitonal medicine for pets on our show, Dr. Ruth Roberts!
Dr. Roberts was one of our most popular guests ever for our Health Space Unmasked event back in early March. Everyone in the functional medicine space intuitively knows there are tons of things we could probably do better for our furry friends, but it's sometimes hard to tell precisely what those things are!
In this episode, Dr. Roberts covers everything from dietary recommendations, to environemntal toxins, to the surprising implications of spading and neutering our pets in regards to what it does to their hormones.
We hope you enjoy this episode, and as always, you can shoot us over any questions you may have @fdntraining on Instagram.
About Dr. Roberts: 
Dr. 
Ruth
Roberts is the original pet health coach and the creator of The Original CrockPet Diet. She has supported thousands of dogs and cats to heal and overcome health hurdles like chronic kidney disease, GI Illness, allergies, cancer, and much more. Her natural approach to healing creates a gentle yet effective path for your pet to take on its journey to well-being. Now, she is making that knowledge easier to access by training and certifying Holistic Pet Health Coaches to work one-on-one with pet parents to support their pets with holistic options and home-cooked food.
Consider taking Dr. Roberts' course? Click here to learn more.  
Considering becoming an FDN to help PEOPLE instead of pets? Book a call with Detective Ev or one of the other course advisors by clicking here.