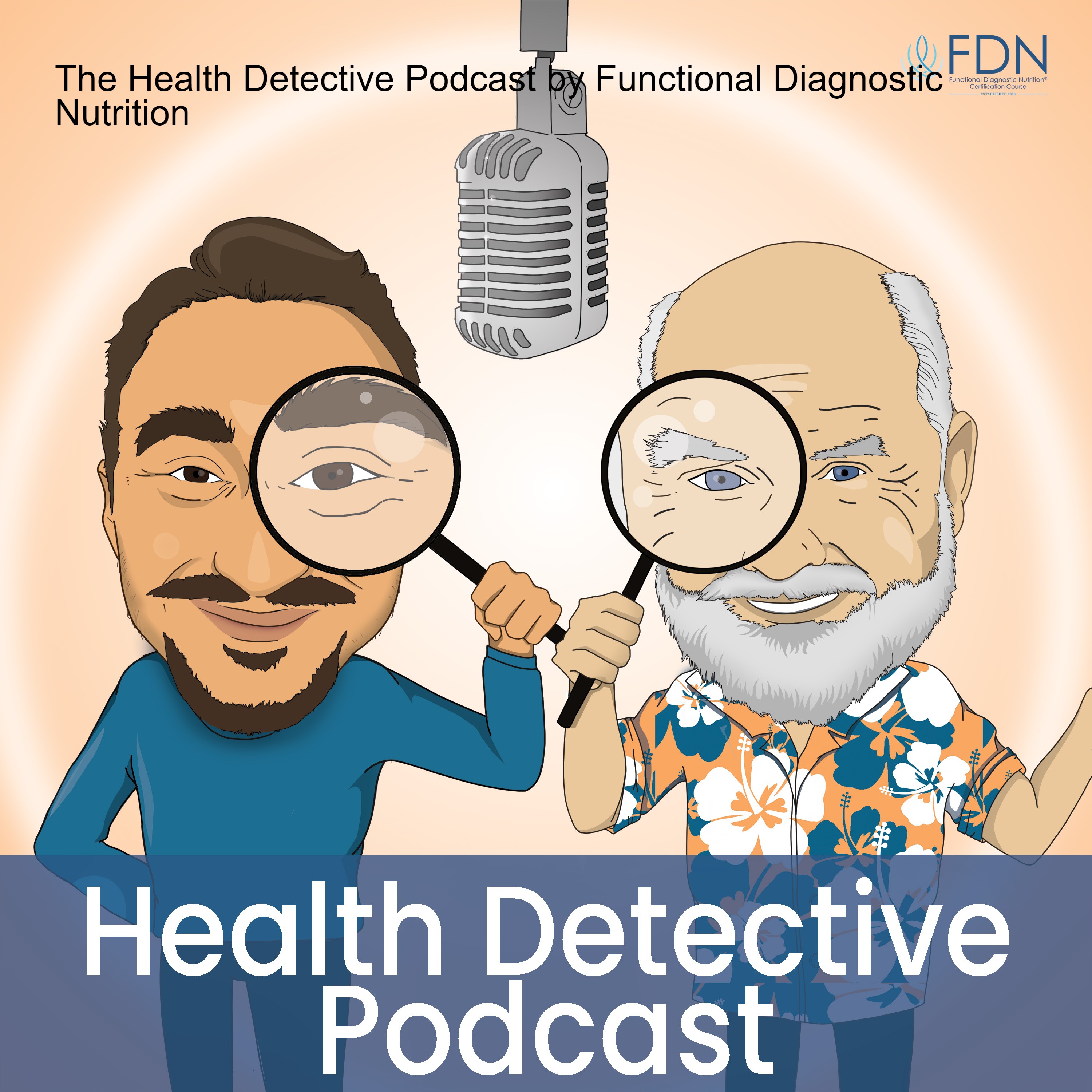 We bring you interviews from people who have conquered the trickiest of health challenges using the Functional Diagnostic Nutrition Philosophy and similar healing modalities. You'll hear from experts who have been through the wringer with their health issues, and yet managed to come out on the other side. If you are interested in natural healing and/or functional medicine, this is the podcast for you! Visit www.functionaldiagnosticnutrition.com to learn more about the Functional Diagnostic Nutrition program.
Episodes
Thursday Apr 06, 2023
Thursday Apr 06, 2023
(This is Part 2! If you haven't caught Part 1 yet, you can click here to listen on Apple, or here to listen on Spotify).
You read the title right... In this episode, we have an EXTREMELY special guest (and no, we're totally not biased). It's Detective Ev's GF, Maddy!
Maddy served in the United States Army for 5 years, after which she pursued nursing school. While that ended up not being for her, she always kept her interest in health and wellness in the back of her mind.
After meeting Ev in the most ridiculous way possible (and yes, we touch on this in the podcast), she started to see what he was doing in the world of FDN. A little under a year into dating, Maddy came out of what seemed like nowhere one day and said "You know what, I'm going to do FDN!" It turns out, she had listened to almost EVERY EPISODE of the podcast in her free time, and was super impressed by the stories she heard.
Now, Maddy is just one exam away from graduating, and she shares her experience with the FDN program, as well as her own health struggles that she thought were "normal."
This is a two part episode, so make sure you are subscribed for the second one!
Where to find Maddy:
Website: buckscountylight.kartra.com/page/home
Considering becoming an FDN practitioner? Book a call with one of our Course Enrollment Advisors at fdntraining.com/call. 
OR try the course for free at fdntraining.com/tryfdn.