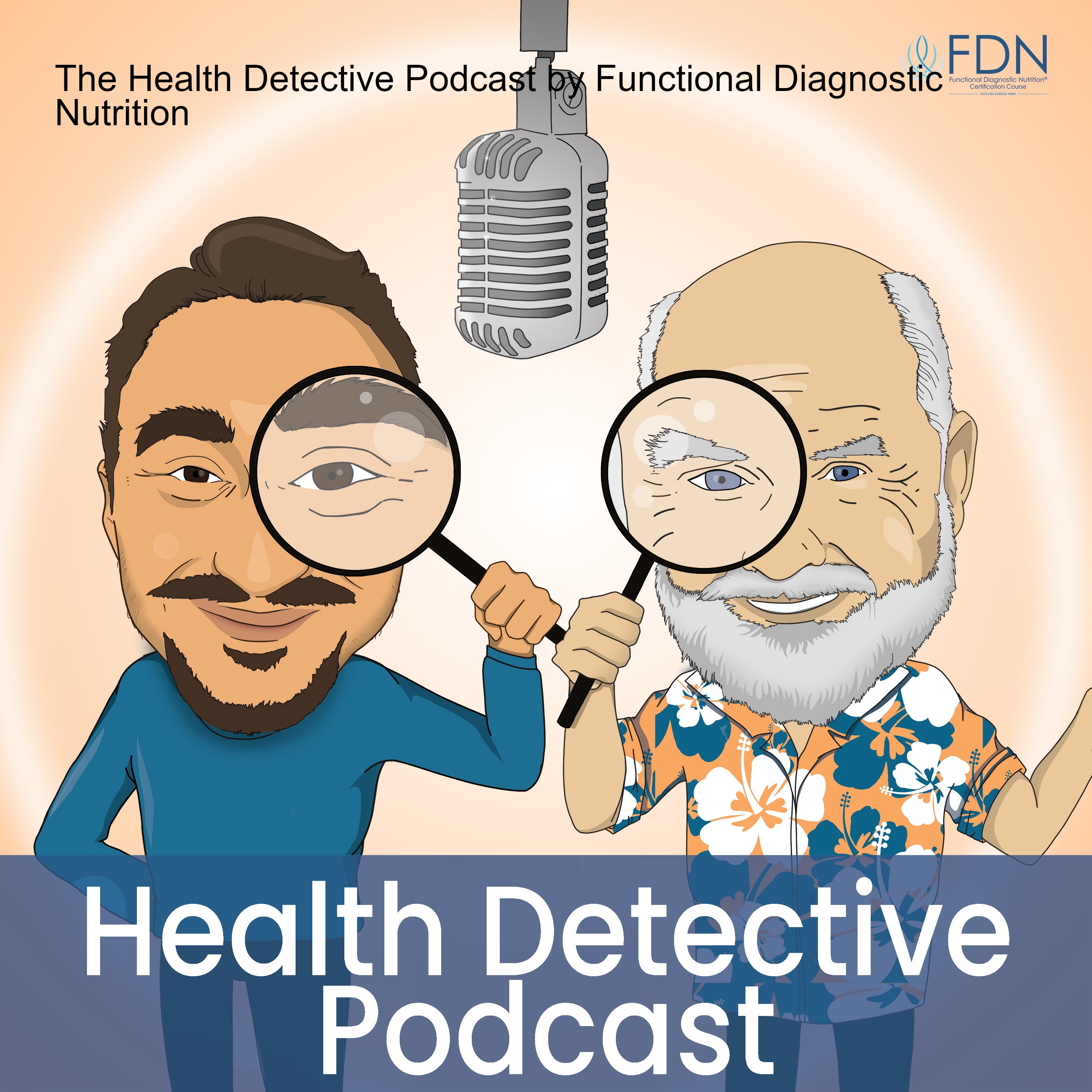 Today on The Health Detective Podcast, we are lucky enough to have with us a big name in our space, Dr. Patrick Porter. If you don't know Dr. Porter, you're probably familiar with his game-changing product, BrainTap.
After an incredible experience using BrainTap at a conference, Detective Ev purchased one immediately and has been using it ever since. What Detective Ev did not expect, though, was all the studies behind this device! It is excellent for meditation and relaxing, sure. But Dr. Porter and his team are taking this to new levels, with studies showing clear benefits to those suffering from dementia (amongst many other ailments).
In this episode, you'll hear about Dr. Porter's impressive background, the science behind BrainTap, the current studies showing the efficacy of this device when it comes to supporting MANY different ailments, as well as the huge goals Dr. Porter has set for himself and the company. 
We hope you enjoy the episode!
About Dr. Porter:
Patrick K. Porter, PhD is an award-winning author, educator, consultant, entrepreneur, and speaker. With 20 years of experience operating the largest self-help franchise in the world, he has become a highly sought-after expert within the personal improvement industry, having sold over 3 million of his self-help products worldwide.
Dr. Porter has been on the cutting edge of brainwave entrainment technology for 32 years. He was a co-developer of the MC2, the first personal light & sound brain training machine, voted "Best New Gadget of the Year" at the 1989 Consumer Electronics Show.  And his team was voted the "Best New Health APP" at 2019 Consumer Electronic Show.
Ready to start your journey as an FDN and do work that's truly meaningful?
Head to fdntraining.com/tryfdn to try the course for free (no credit card required). 
Where to buy Braintap:
Click here to purchase!
Click here to get the 15-day free gift!
Click here to see the different bundles BrainTap offers!
Where to find Dr. Porter:
IG: @drpatrickporter
Website: https://drpatrickporter.com/