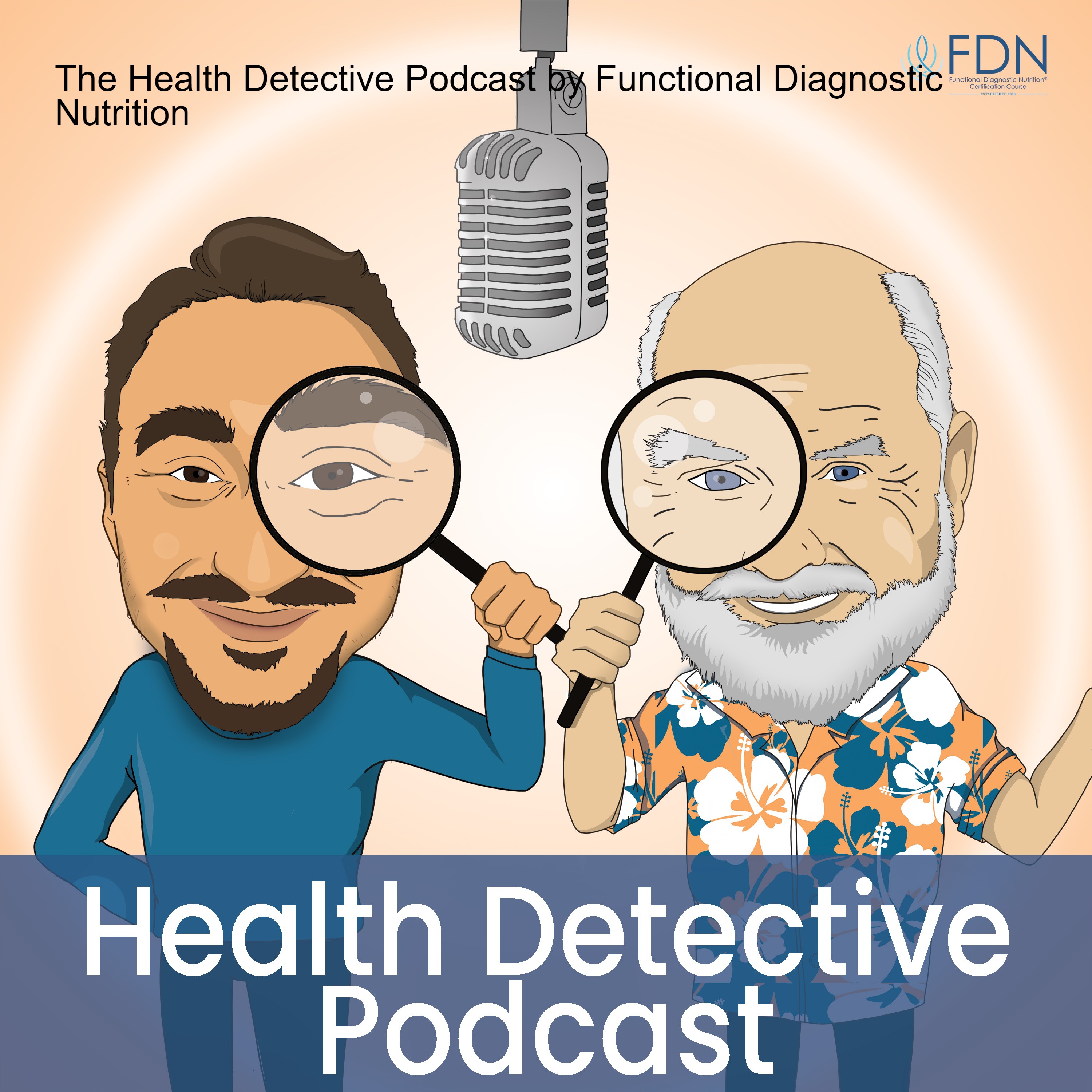 We bring you interviews from people who have conquered the trickiest of health challenges using the Functional Diagnostic Nutrition Philosophy and similar healing modalities. You'll hear from experts who have been through the wringer with their health issues, and yet managed to come out on the other side. If you are interested in natural healing and/or functional medicine, this is the podcast for you! Visit www.functionaldiagnosticnutrition.com to learn more about the Functional Diagnostic Nutrition program.
Episodes
Wednesday Sep 21, 2022
Wednesday Sep 21, 2022
In this episode, Detective Ev is finshing up his solo episodes for a bit, and we're ending with a bang!
Over the last two years especially, we have had an abundance of healthcare workers joining the FDN program to be able to have more control of their livelihood and help people at a causal level when it comes to their health challenges. As a result, many of these people were/are looking to complete the FDN course as efficiently as possible and immediately start taking clients! 
Today, you're going to learn all the things Detective Ev wish he had gotten set up for himself BEFORE graduating the Functional Diagnostic Nutrition Certification Course.
All 9 tips are practical and actionable. They are things you can do TODAY to set yourself up for quicker success, instead of fumbling around with them needlessly after you graduate.
We hope you enjoy this episode!
Interested in seeing what FDN has to offer you once you graduate? Head to fdntraining.com/graduate to learn more about our professionals group and how we support you!
Comments
(1)
To leave or reply to comments, please download free Podbean or