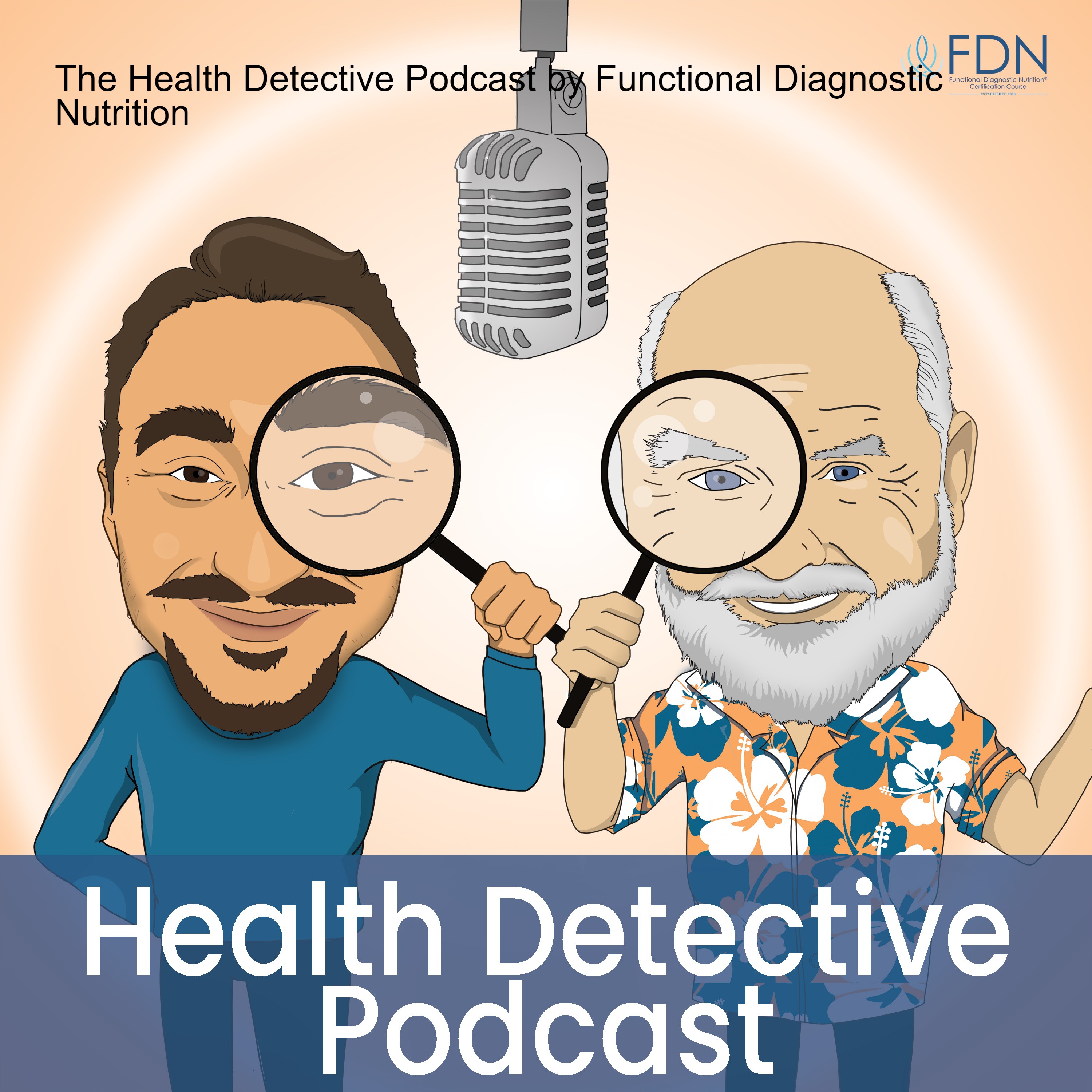 We bring you interviews from people who have conquered the trickiest of health challenges using the Functional Diagnostic Nutrition Philosophy and similar healing modalities. You'll hear from experts who have been through the wringer with their health issues, and yet managed to come out on the other side. If you are interested in natural healing and/or functional medicine, this is the podcast for you! Visit www.functionaldiagnosticnutrition.com to learn more about the Functional Diagnostic Nutrition program.
Episodes
Wednesday Aug 31, 2022
Wednesday Aug 31, 2022
About Karen:
Karen is the CEO and Founder of Holistic Digestive Solutions and sits on the board of the North Carolina Board of Dietetics/Nutrition. She's a Supervisor for the North Carolina Board of Nutrition Specialists, a Certified Biological Dental Hygienist, a Certified Functional Diagnostic Nutrition® Practitioner, a motivational speaker, educator, and award-winning author of Overwhelmed & Undernourished: Use Food as Medicine and Turn Your Life Around, and the 2020 Recipient of the Sunstar/RDH Award of Distinction.
She also holds a Master's of Science in Human Nutrition and Functional Medicine. She is also currently enrolled in a doctoral program starting in September.
She currently works with private clients in addition to working with physicians who seek her counsel on finding the root causes of mysterious autoimmune diseases for their own patients. Karen uses functional medicine laboratory testing to accomplish this. She then designs bio-individual protocols to aid in reversing chronic health diseases.
Where to find Karen:
www.holisticdigestivesolutions.com
https://www.facebook.com/KarenFDNP
Considering becoming a certified Functional Diagnostic Nutrition Practitioner like Detective Ev and Karen? You can try the FDN course completely free (no credit card required) by going to fdntraining.com/tryfdn.