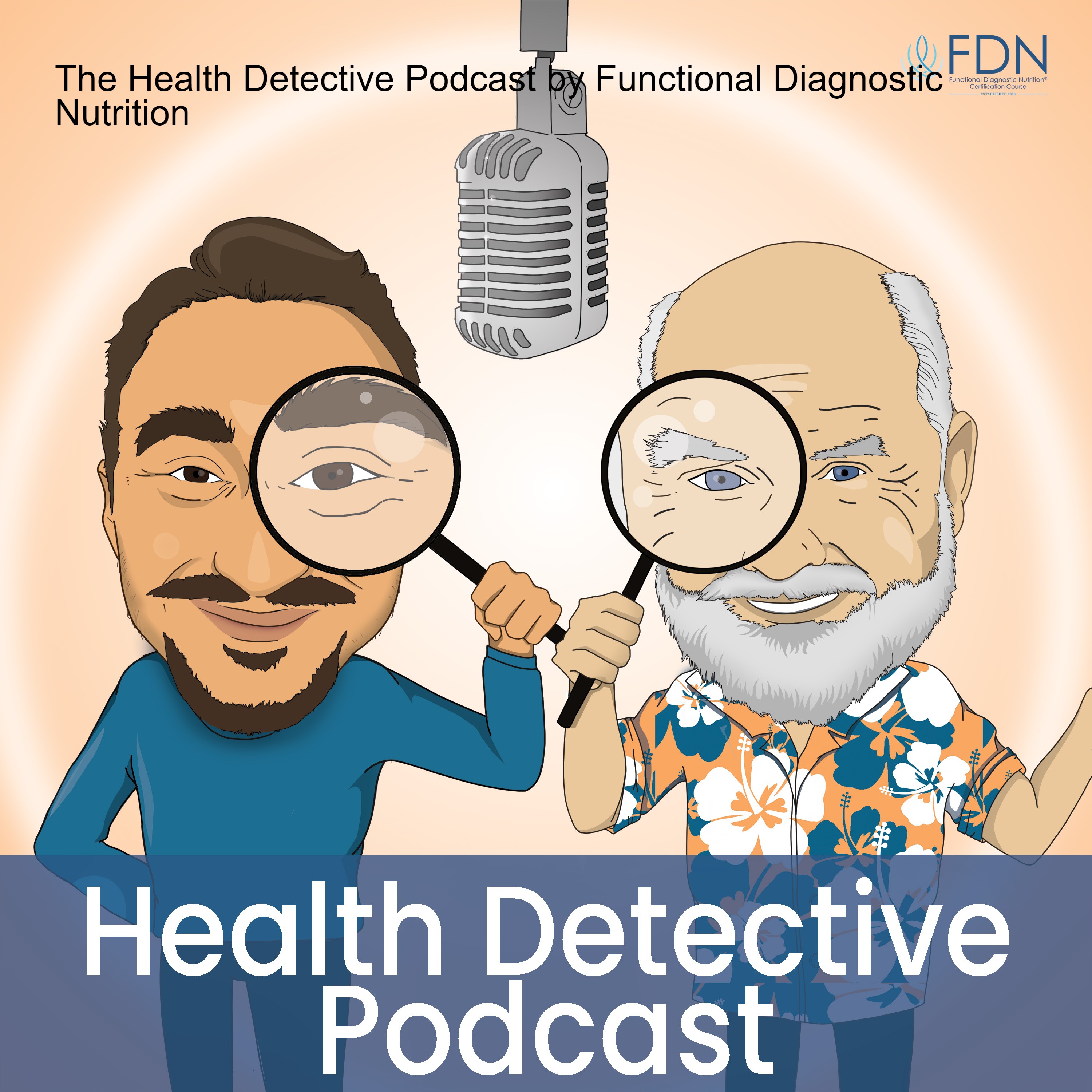 We bring you interviews from people who have conquered the trickiest of health challenges using the Functional Diagnostic Nutrition Philosophy and similar healing modalities. You'll hear from experts who have been through the wringer with their health issues, and yet managed to come out on the other side. If you are interested in natural healing and/or functional medicine, this is the podcast for you! Visit www.functionaldiagnosticnutrition.com to learn more about the Functional Diagnostic Nutrition program.
Episodes
Monday Apr 17, 2023
Monday Apr 17, 2023
In this episode of The Health Detective Podcast, we are talking with someone who focuses on the self-love side of self-healing, Kat Burdett!
If you're someone that might not be open to this idea at first, hear us out. 
An interesting aspect of healing that many only look into after doing all of the diet changes, labwork, supplement protocols, etc. is the side of emotions. Even if you're someone who likes to focus on "logic" and "science" in terms of healing, you can rejoice in knowing that there is a growing body of evidence show what many in our space of natural medicine have stated for years: That trauma, unregulated emotions, and unhealed parts of our past DO in fact play a role in our current state of health.

That is why we brought on Kat today. She discussed with us the different aspects of what Self-Love actually looks like (and no, it's not going to the spa every Sunday), how to introduce certain practices into your life to start implementing self-love, and possibly most interestingly, some incredible stories that occurred in both her and her her client's lives once they started truly loving themselves!
We hope you enjoy this episode, and as always, if you have any questions or comments, you can comment directly on our Podbean platform. If you don't want to use that, you can DM us directly @fdntraining. Tell them you're coming from the podcast :). 
Provided Links:
**For Reed's Podcast w/ Kat, Click Here!**