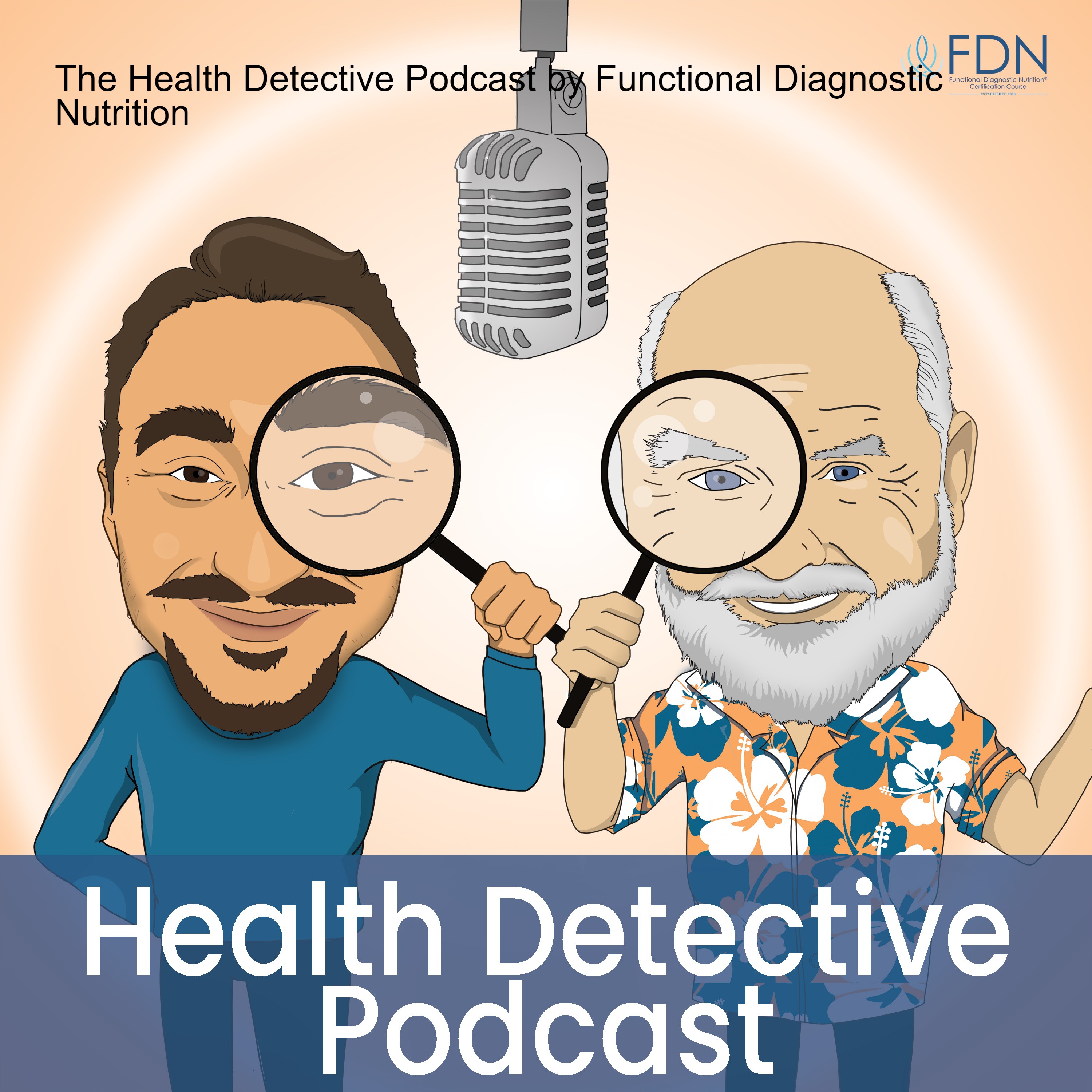 We bring you interviews from people who have conquered the trickiest of health challenges using the Functional Diagnostic Nutrition Philosophy and similar healing modalities. You'll hear from experts who have been through the wringer with their health issues, and yet managed to come out on the other side. If you are interested in natural healing and/or functional medicine, this is the podcast for you! Visit www.functionaldiagnosticnutrition.com to learn more about the Functional Diagnostic Nutrition program.
Episodes
Thursday Nov 17, 2022
Thursday Nov 17, 2022
Our guest today on The Health Detective Podcast, Nicole Ritter, is the PERFECT example of what is possible with the Functional Diagnostic Nutrition certification program.
While Nicole did in fact already have a coaching business in place prior to finishing the FDN course, the additional access to labs helped her truly soar!
Within two years of graduating from the FDN program, Nicole had already worked with TWO HUNDRED clients. In addition, she got her health to a place that was better than ever before, despite having previously dealt with PCOS, depression, and a multitude of other symptoms.
Where to find Nicole:
Website: www.nicoleritterhealth.com
IG: @nicoleritterhealth
Want to see the full FDN course curriculum? Head to fdntraining.com/course to get all of the details!
Connect with us on social:
Facebook: https://www.facebook.com/FunctionalDiagnosticNutrition/
Instagram: @fdntraining
Youtube: https://www.youtube.com/channel/UC7xDnEKCe9gKeWZ2vbE3C8w
LinkedIn: https://www.linkedin.com/company/san-diego-natural-health-&-fitness-ctr