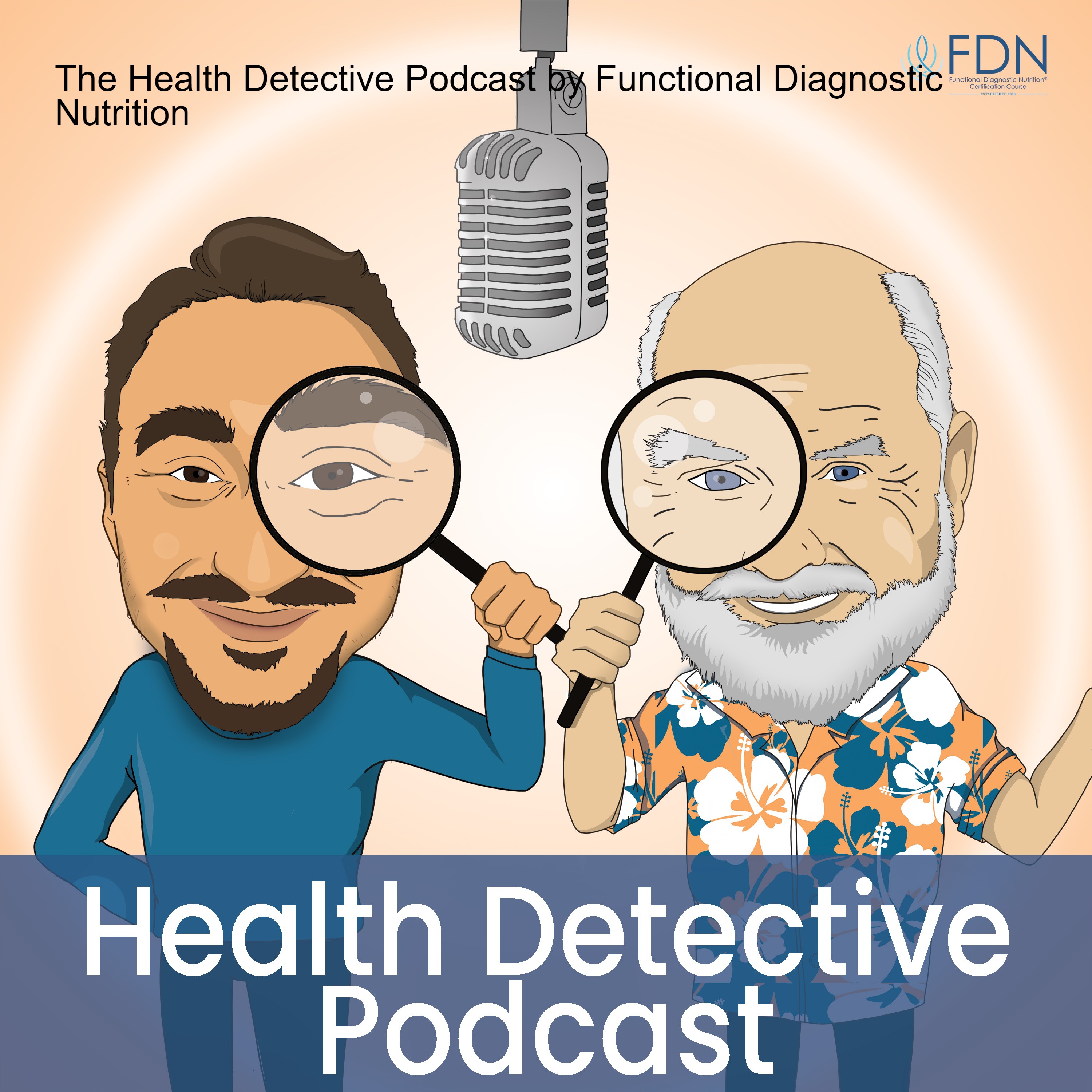 We bring you interviews from people who have conquered the trickiest of health challenges using the Functional Diagnostic Nutrition Philosophy and similar healing modalities. You'll hear from experts who have been through the wringer with their health issues, and yet managed to come out on the other side. If you are interested in natural healing and/or functional medicine, this is the podcast for you! Visit www.functionaldiagnosticnutrition.com to learn more about the Functional Diagnostic Nutrition program.
Episodes
Monday Mar 27, 2023
Monday Mar 27, 2023
Today's episode of The Health Detective Podcast is a bit different, but still VERY much relevant to all of our listeners.
We have the pleasure of interviewing Matt Leonard, a former alcoholic and certified personal trainer. While we normally focus solely on how health issues were resolved using functional medicine/natural modalities, we believe it is essential to bring this topic to light, as addiction is one of the few things in life that doesn't discriminate.
Addiction doesn't care about your religion, your race, how much money you make, or what kind of family you came from. ANYONE can be subject to substance abuse or addiction, and because of that, we know that we'd be doing our audience a disservice to not share this.
We'd like to publicly thank Matt for his humility and bravery in sharing his story. It is raw, genuine, and shared with no other intention than to help others. If you resonate with the episode, please show him some support on his new page, @soberlifestyleguy.
Click the link in our bio to listen to this episode now!
About Matt: Matt holds a bachelor's degree in Business Administration in Marketing and Supply Chain Management with a Minor in Economics from the University of Pittsburgh. He is also an ISSA Certified Personal Trainer.
Matt got sober in March of 2021 after battling alcoholism, after which he began working in the fitness industry. Matt was a General Manager for LA Fitness, selling gym memberships and personal training packages tailored to client needs.
Since then, he's obtained his personal training certification and began training his own clients.
Recently, he launched his brand "soberlifestyleguy," where he hopes to reach a greater audience, specifically younger people struggling with mental health and substance abuse disorders to provide motivation and education.
Where to find Matt:
Instagram: @soberlifestyleguy
YouTube: soberlifestyleguy